Main content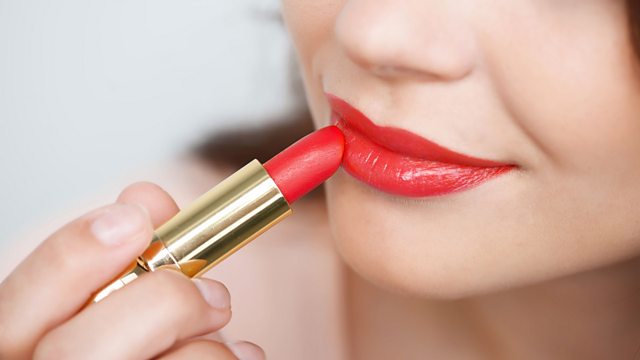 Red lipstick, Nigel Slater, Joan Smith and abortion in the US
Jenni Murray with a look at the history and continued popularity of red lipstick, abortion law changes in the US, and Nigel Slater's latest book Greenfeast: Spring, Summer.
Red is the best-selling lipstick colour on the market for most brands. Beauty journalist Rachel Felder, author of 'Red Lipstick' has explored the origins and history of red lipstick, looking at its association with film stars, the aristocracy, its sex appeal, its power and glamour. She joins Jenni to discuss why the colour has stuck around for centuries, along with Florence Adepoju the founder of a lipstick brand who studied how to make cosmetics at the London College of Fashion. .
Alabama has become the latest US state to move to restrict abortions by passing a bill to outlaw the procedure in almost all cases. Earlier this year the governors of four other states - Georgia, Kentucky, Mississippi and Ohio - signed bills banning abortion if an embryonic heartbeat can be detected. Jenni speaks to National Public Radio's correspondent, Sarah McCammon.
Nigel Slater's newest book Greenfeast: Spring, Summer is the first in a pair of season –led vegetable books. The second comes out in October for the autumn and winter months. Nigel discusses eating less meat and his collection of recipes for spring and summer vegetables.
Jenni is joined by journalist and author, Joan Smith, to discuss her new book 'Home Grown: how domestic violence turns men into terrorists'. She questions why, in the debate about what makes a terrorist, a striking common factor has long been overlooked - a history of domestic abuse.
Presenter: Jenni Murray
Producer: Kirsty Starkey
Interviewed Guest: Sarah McCammon
Interviewed Guest: Nigel Slater
Interviewed Guest: Joan Smith
Interviewed Guest: Rachel Felder
Interviewed Guest: Florence Adepoju