Main content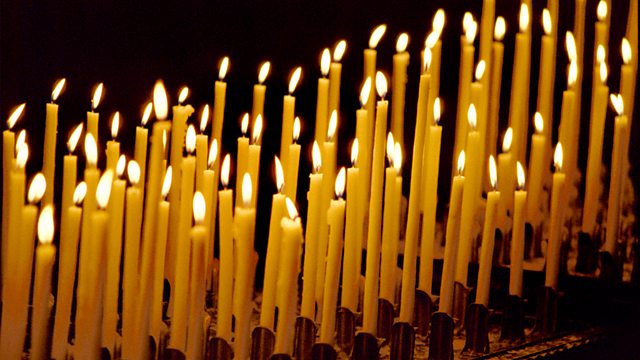 16/05/2019
Spiritual reflection and prayer to start the day with The Rev Philip Blackledge of Holy Trinity Scottish Episcopal Church, Melrose.
Script
Good morning.
It's at this season of the year that I find myself yearning for a spare day when I can go walking in the hills. Where I live in the Scottish borders, it feels as though the hills around call you to come to them. The local legend of Thomas the Rhymer is very believable on a cool spring morning – he was whisked away by the queen of the fairie-folk,  to live in that magical world.
There are many places which have been known as "thin places" where the veil between heaven and earth is lifted a little. Sometimes mountain tops, sometimes mysterious, echoing cathedrals, ancient places which connect us to our ancestors and to our past.
For me one such place is a tiny village called Fortingall in Perthshire. Because in Fortingall there is a Yew tree, a small insignificant looking thing, but a tree of such age, that it was certainly around when Christ walked the earth, and some say even when the pyramids were built. Such things connect us to our past, and give us rootedness in this earth. It's a fragile little tree – a fire or an axe could end it for ever. But somehow it still grows, still survives. When I think of the people young or old, this century or even thousands of years ago, who have touched this tree, walked around it as I do, I feel part of something greater than myself, part of a humanity which is indeed little lower than the angels.
Almighty God, give us the vision to see that we are made in your image and likeness. Give us the courage to protect all of your children, that generations to come may remember us fondly.  Amen.