Main content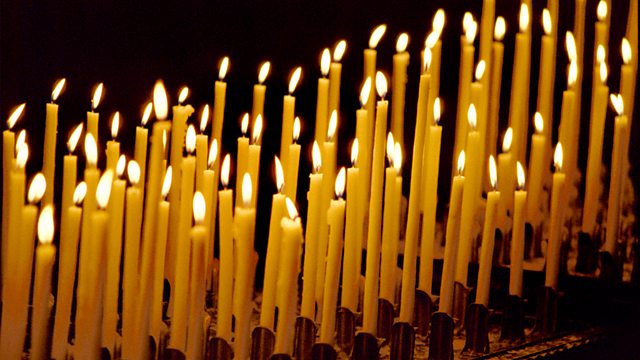 13/05/2019
Spiritual reflection and prayer to start the day with The Rev Philip Blackledge of Holy Trinity Scottish Episcopal Church, Melrose
Last on

Script
Good morning
Today for many it's the beginning of the working week. Even now as a priest, when Mondays are often a day off, the thought of Monday morning fills me with those school-time feelings; a sense of forgotten homework and responsibility and the daily grind. It can be hard to make room for a more spiritual perspective in a busy working week.
CS Lewis knew this all too well when he said "The moment you wake up each morning, all your duties and false hopes rush at you like wild animals. The first job consists in shoving it all back; letting that other, larger, stronger, quieter life come flowing in." 
The discipline of work, of routine, can easily make us feel rather heavy, it can squeeze out a good deal of what matters to us in life – and as the week progresses, it can be easy to feel as though our resources are being depleted - our vibrancy, our good will, our generosity can become victims to deadlines and workloads. That's why the discipline of prayer is so important to me – it reminds me that without that generosity, that vibrancy, that good will, I'm not the person I want to be, and I'm not the person that my friends and colleagues need me to be.  I need God's help with that, and that is why I pray.
Gracious God lift us up to the pure serene light of your presence –to be filled with your grace and love, at peace with the world. Carry us through this day, to fulfil your will and walk in the paths you set for us. Keep us mindful of your presence, that all we do may be for you, and for the sake of your children. Amen.
Broadcast