Main content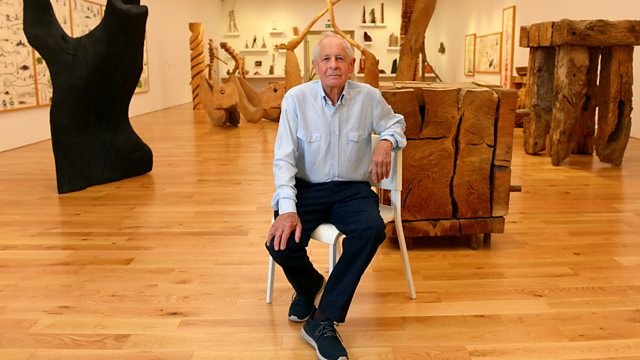 Death of a Salesman, The Hustle, The Virtues, Mark Haddon, David Nash
Death of a Salesman at The Young Vic, Rebel Wilson and Anne Hathaway in The Hustle, Shane Meadows' The Virtues, Mark Haddon's The Porpoise, and David Nash sculptures in Cardiff.
The latest production at London's Young Vic Theatre is Death of a Salesman. It recasts the Lomans as an African-American family with Wendell Pierce as WIlly
Rebel Wilson and Anne Hathaway play female con artists in Chris Addison's directorial debut, The Hustle. It's a gender-swap reworking of 1988 comedy film Dirty Rotten Scoundrels; but is it funny?
Shane Meadows has created a new 4 part drama for Channel 4: The Virtues, starring Stephen Graham as a traumatised young man who grows up and becomes a loving dad but can't quite let go of his past
Mark Haddon's new novel The Porpoise reworks Shakespeare's Pericles, weaving a contemporary story with the classic tale
An exhibition of David Nash sculptures in Cardiff is a look at a long career collaborating with nature to make predominantly wooden works.
Tom Sutcliffe's guests are Stephen Hough, Sarah Churchwell and Louise Doughty. The producer is Oliver Jones
Podcast Extra choices
Stephen: Chocolaterie Luc Van Hoorebeke in Ghent
Louise: The Author's Club Best First Novel Award
Sarah: Orson Welles' The Stranger
Death of a Salesman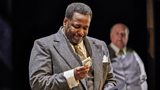 Image: Brinkhoff Mogenburg
David Nash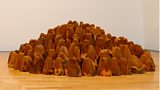 Mark Haddon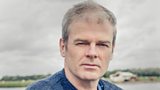 Image: Charles Moriarty
The Hustle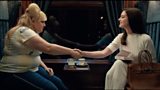 The Virtues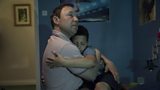 Subscribe to the Saturday Review podcast
Podcast
Sharp, critical discussion of the week's cultural events, with Tom Sutcliffe and guests