Main content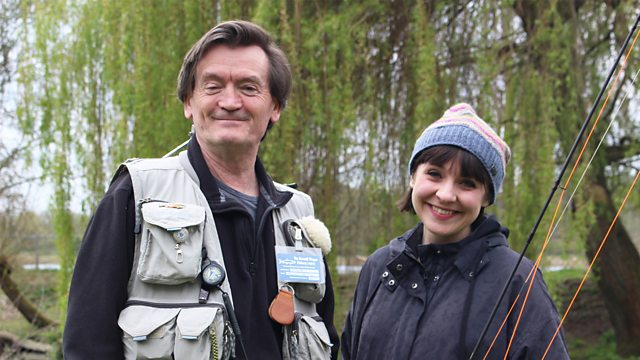 The Art of Zen Fly Fishing
As lead singer of The Undertones Feargal Sharkey searched for the perfect beat. Today his obsession is the perfect cast, the moment when man and river exist in perfect harmony.
For Feargal Sharkey the perfect cast is a lifelong obsession. It's the moment when man and river exist in perfect harmony. It's a passion he shares with generations of artists before him on the chalk streams of Hertfordshire. Dame Juliana Berners, Prioress of St Mary of Sopwell wrote one of the earliest books on the etiquette of hunting, hawking and fishing in the 14th century. Her work influenced Izaak Walton who opens The Compleat Angler with a vivid description of a walk from Tottenham to the waters that Feargal fishes today.
Growing up in Derry with the mountains and trout-rich rivers of Donegal on his doorstep, Feargal fished from childhood but when the punk fame of The Undertones reached its peak he found himself in north London with only the Grand Union Canal for company. Discovering the chalk streams on the edge of the city brought fishing back into his life and since then he's dedicated himself to the preservation of these waters. England contains most of the world's chalk streams, perfect habitat for trout, waterfowl, otter and water vole, but abstraction for drinking water and pollution from farming and industry has pushed many of these rivers to the edge of destruction.
Feargal shares his determination to save the chalk streams with Eleanor Rosamund Barraclough and instructs her in the Zen art of fly fishing.
Producer: Alasdair Cross
Rivers keep rolling along, but what secrets do they hold?