Main content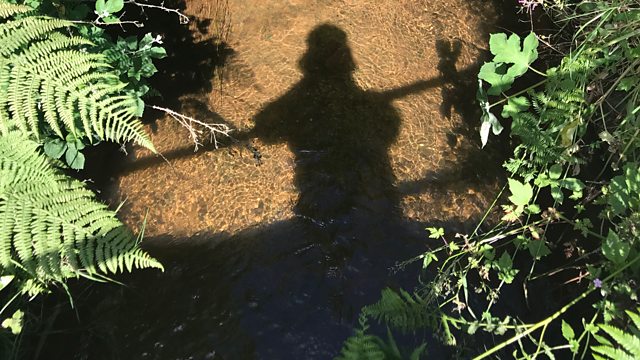 Rivers, poetry and ecology
Shahidha Bari invites Veronica Strang, John Clarke, Susan Greaney, and Charles Rangeley-Wilson to debate the best way forward for our rivers reflecting on their past and future.
Should we widen the net of who has a say over river management and would this be better for our rivers and ultimately ourselves. Shahidha Bari meets four poeople with both scholarly and personal relationships with water. Veronica Strang has studied the way peoples and rivers interact around the world and contributed the UN's work on bringing culture into water management; poet John Clarke is working on a poetic soundscape of one polluted Cornish river with his musical collaborator, Rob Mackay ; archaeologist Susan Greaney is an expert on the Neolithic and how people in prehistory would have understood rivers in a holistic way while environmentalist, angler and author, Charles Rangeley-Wilson takes a holistic approach to the health of rivers today from source to sea.
Veronica Strang, Executive Director of the Institute for Advanced Study at University of Durham and her books include Water: Nature and Culture and The Meaning of Water; in 2007 she was awarded an International Water Prize as one of UNESCO's, Les Lumières de L'Eau [Water's Leading Lights] and was subsequently involved in editing a major UNESCO/MAB publication on Water and Cultural Diversity.
Dr John Clarke teaches at the University of Exeter. Red River: Listening to a Polluted River explores global river pollution and the emotional impact of environmental damage through a small polluted river in West Cornwall.
Susan Greaney is an archaeologist with a specialism in British prehistory and is a PhD researcher at Cardiff University and AHRC/BBC New Generation Thinker Charles Rangeley-Wilson is a passionate fly-fisherman and author of Silver Shoals: The Five Fish that made Britain and Silt Road – the Story of a Lost River
Main Image: The Red River at Brea. Copyright: John Wedgwood Clarke
Last on
Anthropologist, Poet, Archaeologist and Angler reflect on what a river should be
Broadcast

Featured in...
New thinking on the environment

Fact, fiction, key authors and contemporary voices from around the world

Creativity, performance, debate