Main content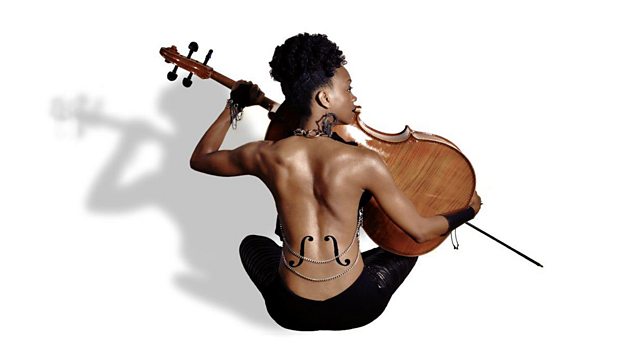 Ayanna Witter-Johnson, Going away with friends, Potty training
The cellist and singer songwriter Ayanna Witter-Johnson performs Unconditionally. The joys of a weekend away with girlfriends. The dos and don'ts of potty training. Walking alone.
Cellist, songwriter and singer Ayanna Witter-Johnson performs her track Unconditionally from her new album Road Runner.
It's nearly a year since Ireland voted in a referendum to change its law on abortion. The majority who cast their vote last May wanted to repeal the Eighth Amendment and liberalise the law. So what is the abortion provision like now and how have the changes been rolled out? We'll hear from Dr Rhona Mahony the Executive Director of Women's Health in Ireland, Sinead Gleeson is a writer and essayist and Susan Lohan is a member of the Collaborative Forum on Mother and Baby Homes.
What's the appeal of a weekend away with female friends - and what stresses can it put on friendship? The actor Arabella Weir and Tianna Johnson the founder of Black Girls Camping Trip discuss.
An estimated 5000 women a year around the world are killed through so called honour killings by a member of their own family. The investigative journalist Lene Wold tells us about her new book, Inside An Honour Killing, where a father and daughter tell their story.
We hear from listeners about how attitudes to food affect what - and how much - we eat, and from the registered nutritionist Laura Thomas.
Travel writers Kathi Kamleitner and Gail Simmons tell us why they love solitary hiking.
What are the do's and don'ts of potty training? What has changed over the generations? We hear from the Potty Training Consultant Rebecca Motram and from Christina Hardyment the author of Dream Babies.
Presented by Jenni Murray
Produced by Rabeka Nurmahomed
Edited by Jane Thurlow
Interviewed guest: Rhona Mahony
Interviewed guest: Sinead Gleeson
Interviewed guest: Susan Lohan
Interviewed guest: Arabella Weir
Interviewed guest: Tianna Johnson
Interviewed guest: Lene Wold
Interviewed guest: Ayanna Witter-Johnson
Interviewed guest: Kathi Kamleitner
Interviewed guest: Gail Simmons
Interviewed guest: Rebecca Motram
Interviewed guest: Christina Hardyment
Last on
Broadcast

Podcast
Women's voices and women's lives - topical conversations to inform, challenge and inspire.