Main content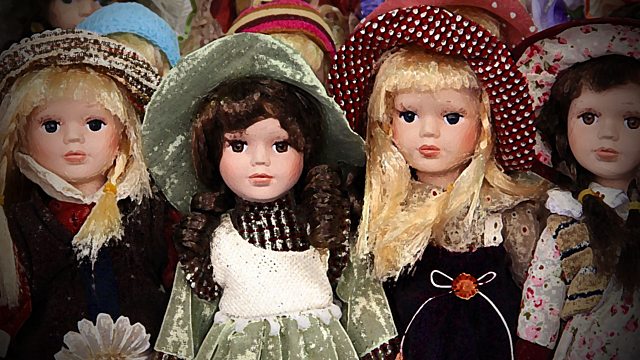 Episode 3
Hard at work in the stifling Doll Shop, Iris is annoyed by the impertinence of a group of young men she catches staring at her through the window.
Set in London 1850 -1851 at the time of The Great Exhibition, The Doll Factory follows the story of a young woman called Iris who we first meet painting the faces of tiny porcelain dolls.
Iris burns to become an artist but her modest upbringing and strict working class parents have always meant this seem to be little more than a dream. She lives with her twin sister, Rose, in a room above a doll shop in Regent Street. When a chance encounter offers the glimpse of a new life she is ready to embrace it.
In Episode 3, an artist has an encounter with his new muse.
Written by Elizabeth MacNeal
Read by Louise Brealey
Abridged by Isobel Creed and Lizzie Davies
Produced by Lizzie Davies
A Waters Company production for BBC Radio 4