Main content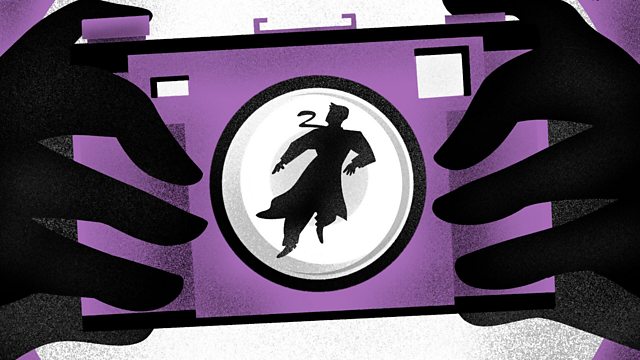 Epitaph for a Spy (Part 1)
Joseph Vadassy is on holiday at a hotel on the Riviera when he is arrested on suspicion of spying. To prove his innocence, he must identify the real spy among the hotel guests.
By Eric Ambler
Adapted by Nick Perry
As clouds of war gather over Europe, Josef Vadassy, a Hungarian refugee and language teacher, is enjoying his first break in years at a small hotel on the French Riviera. But when he takes his holiday photographs to be developed at the local chemists, sensitive images of the local military facility are discovered on his roll of film. Vadassy is accused of being an enemy agent and of espionage. To prove his innocence, he must become a sleuth to discover the identity of the real spy among his fellow hotel guests. Vadassy has many attributes but guile and subtlety are not among them, and it isn't long before his own mishaps get him into further trouble.
Part of the Eric Ambler season on BBC Radio 4, which also includes a two-part adaptation of Journey Into Fear, and a biographical drama about Eric Ambler and Hollywood director John Huston's collaboration on war film The Battle of San Pietro.
Eric Ambler's pre-war novels remain the base upon which his reputation rests. Fresh and exciting, they laid out the ground for writers such as John Le Carré and Len Deighton. During the years before WWII, Ambler created the image of the modern spy. He was hailed by Graham Greene as ''our greatest thriller writer''.
These are novels of education. The protagonist typically thinks of himself as a skilled reader of personality and motive - and then gets everything wrong. Ambler thrusts his hapless heroes - teachers, engineers and writers - into a world of political intrigue. Set mostly in Europe, the novels paint haunting panoramas of intrigue and villainy. Credible heroes, realistic settings and vivid evocations of the nervous, politically-charged years that led to World War II, evoke the queasy atmosphere and conspiratorial politics of 1930s Europe.
Joseph Vadassy . . . Edward Hogg
Frau Koche . . . Clare Corbett
Duval . . . Tony Turner
Schimler . . . Mark Edel-Hunt
Rempenault . . . Don Gilet
Skelton . . . Joseph Ayre
Mary . . . Franchi Webb
Roux . . . Christopher Harper
Vogel . . . Sam Dale
Director . . . Sasha Yevtushenko