Main content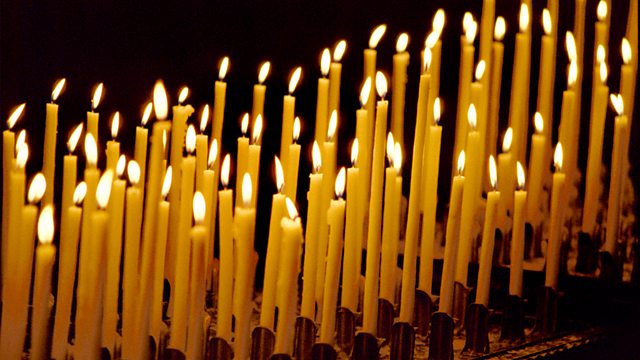 15/05/2019
Spiritual reflection and prayer to start the day with The Rev Philip Blackledge of Holy Trinity Scottish Episcopal Church, Melrose
Script
Good morning.
And morning at the moment happens early in the day – there's nothing more beautiful than a spring dawn. But there is one disadvantage to the long days of summer ahead of us. We don't get to see the stars so easily.
I've had a love of Astronomy ever since I was at school, when an eccentric physics teacher built a telescope and took some of us out on cold winter evenings to look at the night sky. We'd stare into the skies, wide-eyed and frozen fingered, gazing at the vastness of creation.  As a child obsessed with homework and the smaller things of life, I would gaze in wonder at stars whose light had taken hundreds of thousands of years to reach us, their light a relic of the past.  It gave me a perspective which was beautiful and new.
The book of Amos talks of "he who made the seven stars and Orion." It's amazing to think that thousands of years ago, the writers of the bible were wondering at the same stars. 
Often I think of the stars as I think of God – sometimes distanced from us by artificial light,  and busyness, and comfort and indolence. But the stars, like our God, are always with us, waiting for those small moments of quiet, and when we gaze into the heavens they, and he, are still there, shining bright and steadfast over us.  
O Lord God, the light of the minds that know you, the life of the souls that love you, and the strength of the hearts that serve you: guide us with your still small voice, that whether we see you or are blind to your brightness, you may walk with us all the days of our life, scattering the darkness from the path before us.  Amen.