Main content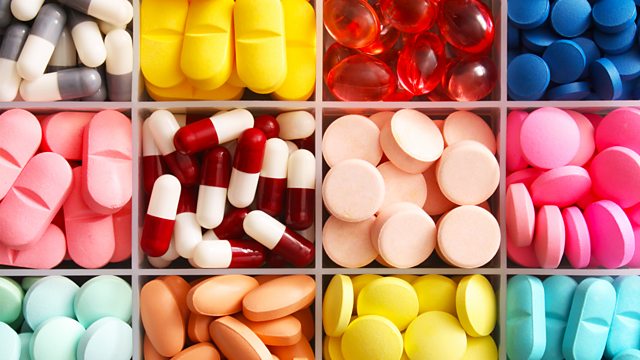 Opioids: A Painful Prescription?
Were the controversial marketing tactics used by pharmaceutical companies to sell opioids in the US also used to fuel the market here?
Opioids like morphine, tramadol and fentanyl are super-strength painkillers. They're often prescribed by doctors for chronic pain, despite little evidence to say they're helpful in it's treatment. Now, there is a growing recognition that over-prescribing of these drugs has led to addiction, harm or even death.
Reporter Anna Cavell examines what's led to the increase in the prescribing of these powerful painkillers in the absence of good evidence to say they work in the long term – and investigates whether cynical marketing tactics by pharmaceutical companies could have helped to fuel the UK market.
As a government review into the growing problem of prescription drug addiction in England hits delays, we hear from those caught up in opioid fuelled addiction, as well as those tasked with helping people hooked on painkillers to come off them safely.
Producer: Alys Harte
Editor: Gail Champion
Photo credit: Getty images
Last on
Broadcasts