Main content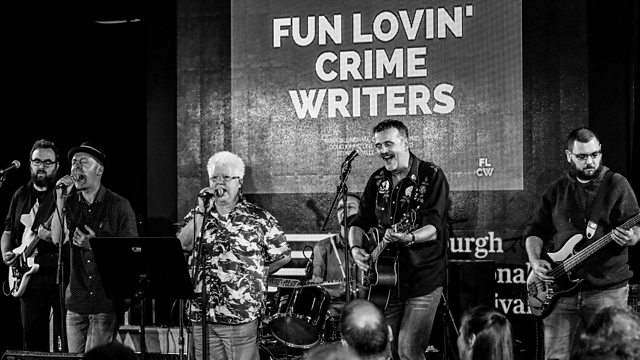 Fun Lovin' Crime Writers - band, AI: More than Human - exhibition, Medusa - ballet
Famous detective story authors Mark Billingham, Val McDermid and Doug Johnstone talk about their band, Fun Lovin' Crime Writers, and perform; a ballet retelling the Medusa myth.
Mark Billingham, Val McDermid and Doug Johnstone are well-known for their detective stories, which they write alone. But they come together as members of the band Fun Lovin' Crime Writers. They perform live and talk to Stig Abell about their day jobs, the joys of collaborating as a popular beat combo and the connections between these.
They stay on as cultural commentators to give their opinions of Robert De Niro's powerful new role - in an ad for bagels, the temporary ban on the export of the copy of Lady Chatterley's Lover that the judge annotated and brought with him to court when he presided at the famous obscenity trial in 1960, and, closer to home, the list of the 100 best crime novels published since 1945 - of which only 28 are by women.
The impact Artificial Intelligence will have on our lives is the subject of the Barbican's major new exhibition AI: More than Human, which also seeks to challenge our preconceptions. Tech expert Alexandra Deschamps-Sonsino reviews.
Medusa is an ancient myth that certainly speaks to our times, abused by a powerful male, she is somehow blamed for this and exacts revenge. The Belgian choreographer Sidi Larbi Cherkaoui has chosen this tale for his first work for the Royal Ballet and has set his dance to songs by Purcell and modern electronic music. He explains to Stig Abell why he is melding the ancient, modern and Baroque.
Presenter: Stig Abell
Producer: Julian May
Last on
Fun Lovin' Crime Writers - band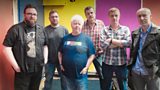 The Fun Lovin' Crime Writers are performing at Glastonbury on 29 June 2019, at Cornbury Festival on 7 July 2019, and at Harrogate Crime Writers Festival on 19 July 2019.
Images: Main image above - Fun Lovin' Crime Writers from left: Stewart Neville,Chris Brookmyre. Val McDermid, Doug Johnstone, Mark Billingham and Lucas Veste
Image credit: Steve Best
Image to the left: The Fun Lovin' Crime Writers - from left: Stewart Neville, Luca Veste, Val McDermid, Mark Billingham, Doug Johnstone, Chris Brookmyre
AI: More than Human - exhibition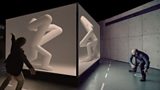 AI: More Than Human is at the Barbican Centre, London from 16 May - 26 August 2019.
Image: Universal Everything- Future You (concept), 2018
Courtesy of Universal Everything
Medusa - ballet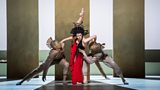 Medusa, choreographed by Sidi Larbi Cherkaoui , is performed by the Royal Ballet as part of a mixed programme including Within the Golden Hour and Flight Pattern at the Royal Opera House, London until 21 May 2019; and is on live screen relay in cinemas on16 May 2019.
Image:Natalia Osipova as Medusa with artists of The Royal Ballet as Soldiers in Medusa,
Image credit: The Royal Ballet © 2019 ROH. Photograph by Tristram Kenton
Broadcast