Main content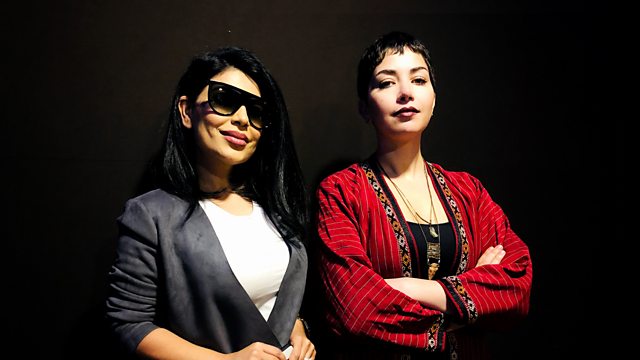 Afghan Stars - the Women's Story
Sahar Zand is in Kabul to meet women musicians who are defying tradition as well as the Taliban, including Zahra Elham, a finalist in the TV talent show Afghan Star.
The TV talent show Afghan Star has been running for 14 years, and has never been won by a woman singer. This year one of the two finalists is an 18-year-old girl - if she wins, it will be a historic breakthrough for the country. In the second of two features, Sahar Zand meets finalist Zahra Elham, who has received death threats for singing on the show, and Afghanistan's most famous woman pop star Aryana Sayeed, a judge in the competition, who is constantly accompanied by an armed guard. She also visits the Afghanistan National Institute of Music, which is defying tradition as well as the Taliban in teaching musical instruments to young women.
Afghan Star is much like any other TV talent show – except that its context is a war zone. The studios are guarded by bomb-proof gates and snipers, and the participants arrive by armoured vehicle. It is watched by millions throughout the country – and has led the way in a resurgence of music in Afghanistan despite constant threats. Afghan Star also sees its role as promoting the country's own traditional music, as a symbol of Afghan cultural identity. With current peace talks that could result in the Taliban again taking control, Afghan Star is at the forefront of the continuing struggle in Afghanistan.
The recordings of the Zohra Orchestra and Azada Ensemble were made during their recent tour of the UK - thanks to Cayenna Ponchione-Bailey and sound engineer Nicholas O'Brien.