Main content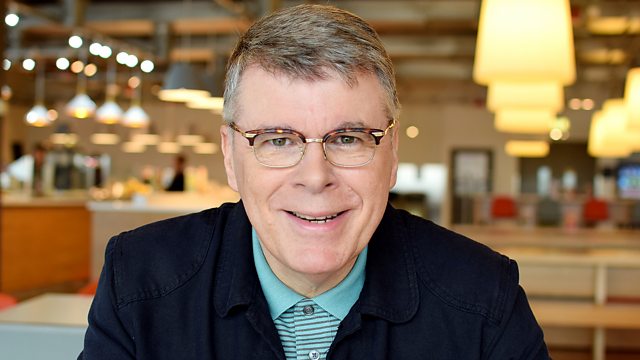 Còmhla ri Fiona NicDhùghaill às an Òban
Fiona NicDhùghaill às an Òban, a tha ag obair aig Tasglann Sgoil Eòlais na h-Alba. John Carmichael is joined by Fiona MacDougall, archivist with The School of Scottish Studies.
Dà uair a thìde de chòmhradh agus ceòl air leth, còmhla ri Iain Mac'illeMhìcheil, a' craoladh beò à Glaschu. An t-seachdain sa, 's i Fiona NicDhùghaill às an Òban a bhios na chuideachd. Tha i a' fuireach 's ag obair ann an Dùn Èideann.
Bha Fiona ag obair do dh' Alba Aosmhòr fad deich bliadhna ann an àitichean eadar-dhealaichte leithid Caisteal Dhùn Stafainis, Fuirneis Iarainn Bhun Àtha is Caisteal Dhùn Bhreatainn. Tha i air obair a dhèanamh cuideachd aig a' bhuidheann Seallam anns na Hearadh. Thug i bliadhna còmhla ri RCAHMS (neo mar a tha è air ainmeachadh a-nise, Àrainneachd Eachdraidheil na h-Alba), mus d' fhuair i obair ann an Tasglann Sgoil Eòlais na h-Alba, far am bheil i air a bhith stèdhichte faisg air dà bhliadhna.
'S toigh le Fiona iomain, leughadh, coiseachd, agus a' dol gu cuirmean ciùil. Cluinnidh sinn a cuid seanchas, agus ceithir roghainnean ciùil pearsanta. Mar as àbhaist cuideachd, bidh measgachadh math de sheinneadairean is còmhlain aig Mac'illeMhìcheil fhèin dhuinn. Tha iad sin uile air an taghadh eadar Country, Americana is ceòl traidiseanta, le seann òrain agus feadhainn a tha buileach ùr air an clàradh.