Main content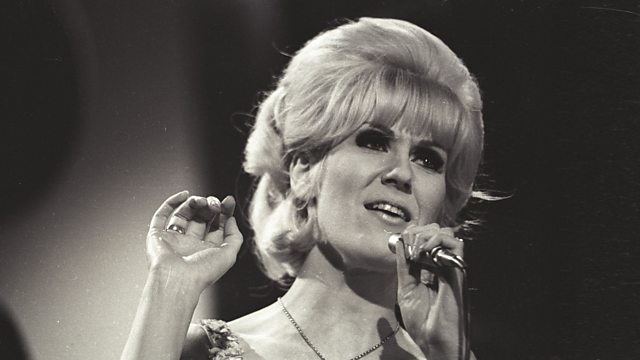 Reputation
Exploring the music and artistry of one of the greatest singers Britain has ever produced - Dusty Springfield. Unheard archive of Dusty allows her to tell her own story.
This is the 'Definitive Dusty' told by Dusty herself through her own words (from unheard interviews and broadcasts) and via her development in music, revealed by the exclusive archive of Dusty in the studio creating her music during her legendary recording sessions.
This musical exploration is backed up by new interviews and as this is 2019, for the first time we are able to discuss openly the 'In Private' Dusty - whose political attitude and pioneering gay stance quite literally helped change the world. Personal reflections from the people who were closest to her, friend & manager Vicki Wickham, friend Tris Penna, former girlfriends – Carol Pope & Norma Tanega, musical associates - Neil Tennant & Chris Lowe, Tom Shapiro, Gary Moore and close friends, Pat Rhodes, Dougie Reece, Simon Bell, Martha Reeves. We reveal the side of Dusty that has never been properly discussed in depth.
In the final programme we hear how life in California didn't go as well as Dusty had expected, and we hear how depression, addiction and self-harming plagued her for much of her life. In the late 80s, the UK saw a revival of 60s nostalgia in music, fashion and across the media, and 60s performers were regarded as respected states people. The Pet Shop Boys were the first to work with their 60s idol – Dusty Springfield; and Neil & Chris, and Dusty talk about how they came to work together. We hear how she was in the studio and the way she perfected her sound. Dusty tells us how she had wanted to record in Nashville and about the album A Very Fine Love. Producer Tom Shapiro tells us how Dusty loved the song selection and the musicians but was self-conscious of her voice and would turn the headphones up so loud she couldn't hear herself. He said that despite Dusty's doubts her performances were outstanding. PA Pat Rhodes went on that trip with Dusty and recalls how she had a lot of problems with her voice which led them to seeking medical advice. It was this doctor who suggested she get checked out on her return to England and test results revealed cancer. Dusty underwent radio therapy and the cancer went into remission and she was able to promote the A Very Fine Love album with a special appearance on Later with Jools Holland accompanied by Alison Moyet and Sinead O'Connor. Sadly this proved to be her last album as cancer recurred and Dusty died in March 1999 at the age of 59. Gone but certainly not forgotten, we hear how her music continues to spread, and many of her close friends and colleagues talk about her lasting legacy and their favourite songs.
Dusty wished that she could have retired and opened an upmarket cattery with Pat! However with that voice that wouldn't have been possible; her music lives on now and forever.
Last on

Broadcast