Main content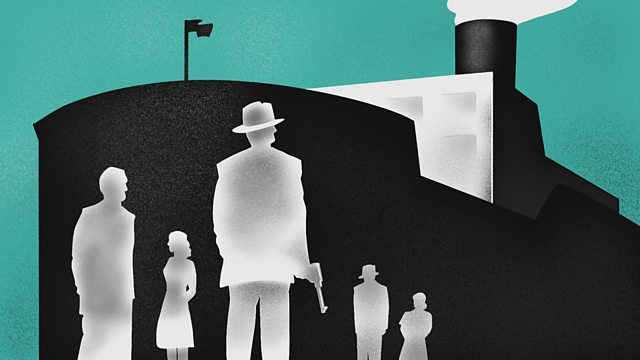 Journey into Fear (Part 2)
Alec Graham, an engineer and arms expert, has been assisting the Turkish government in Istanbul. As he travels home by boat, he learns that someone wants him dead.
By Eric Ambler
Adapted by Nick Perry
It is 1940 and Alec Graham, a mild-mannered engineer and arms expert, is on the run. Having finished consultation work with the Turkish government, shots were fired at him in his hotel room. Now he's left Istanbul in secret, on a boat bound for Genoa. Of his fellow passengers, Graham is unsure of who is friend or foe. Then, after docking in Athens, a new passenger has come aboard - a man that Graham suspects has been hired to kill him.
Alec Graham . . . Daniel Rigby
Dr Haller . . . Matthew Marsh
Jose . . . Simon Scardifield
Josette . . . Olivia Ross
Mr Kuvetli . . . Atilla Akinci
Banat . . . Simon Scardifield
Mme Mathis . . . Carolyn Pickles
Mathis . . . Sam Dale
Balescu . . . Ronny Jhutti
Captain . . . Christopher Harper
Producer . . . Sasha Yevtushenko
Dramatist . . . Nick Perry
Last on

Broadcasts