Main content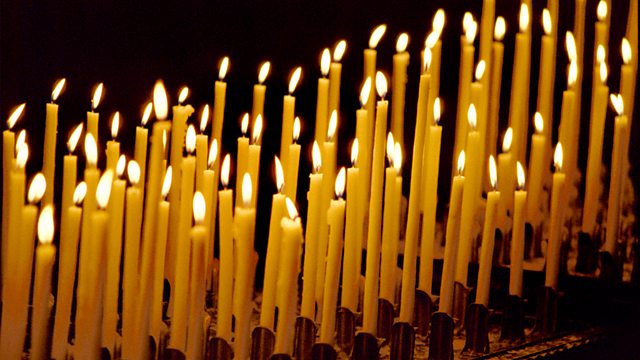 11/05/2019
Spiritual reflection and prayer to start the day with The Rev Philip Blackledge of Holy Trinity Scottish Episcopal Church, Melrose
Script
Good morning.
At this time on a Saturday morning it's not my normal practice to be awake. But there was a period of my life when it was very normal for me. It was not, as is the case of many, due to shift work or jobs which require an early start. It was all because of a little blackbird. It got into the habit of sitting on a tree near my bedroom window and tweeting away to welcome in the dawn. I recalled that Paul McCartney song, of a blackbird singing in the dead of night, and on more than one occasion heartily wished that they would find a way of keeping more reasonable hours. 
It was in this very grumpy state that I went to visit my next door neighbour, an old lady, who had recently lost her husband of many years. She was in a deep state of grief, she felt lost, and was struggling to sleep during the long silent hours of the night. She said that her only crumb of comfort in the aching loneliness she felt without her husband, was just before dawn, when a little blackbird welcomed the new day, and reassured her that the night was over and a new dawn was beginning. I stopped being annoyed at that blackbird after that. He may have taken away some of my sleep, but he took away some of her despair too.
Almighty God, watch over all your children this and every day, whether we wake, or watch or weep. Give your angels charge over us, to keep us in all your ways. Let all of our thoughts, words and deeds begun, continued and ended in you, glorify your name, today and always.  Amen.