Main content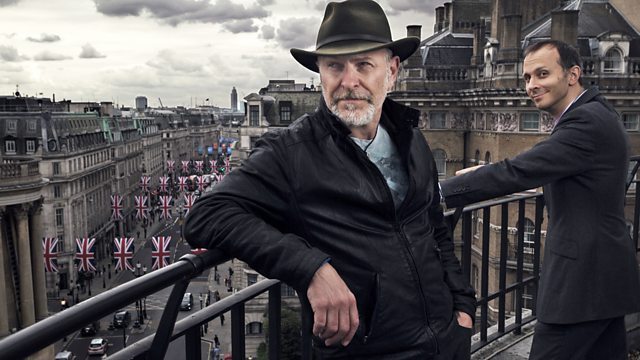 John Maynard Keynes
This week Simon and Tim turn their attention to John Maynard Keynes.
Radio 4's premier comedy-economics hybrid is five series old and the time is right to take a step back, and perhaps two steps up, and tackle the big, competing theories of Macro Economics. These are little short of religions to their proponents, and the figures who devised them dominate the intellectual landscape in a way that mere politicians can only dream of. These are the Big Beards, the Glinting Eyes, the Bristling Moustaches and Eyebrows of "Worldly Philosophy" and their insights, calculations and hallucinations remain as contentious today as they were when first inked into place.
In this series Simon Evans, with the help of Undercover Economist, Tim Harford will advance through the modern industrial era using three great beacons as their guide - Adam Smith, Karl Marx and John Maynard Keynes - and reflect on how they continue to shape our world today.
For episode 3 we look at John Maynard Keynes, a figure whose analysis and suggested solutions for the West's economic woes are still argued over as heatedly in Westminster and Washington as if they had been published just last week. Keynes was an extraordinary figure, not only an economic visionary but that rarest of things, one who put his money where his mouth was, and to great effect - his canny investments kept the entire Bloomsbury group afloat and in crayons, though we needn't hold that against him.
Producer: Richard Morris
Presenters: Simon Evans and Tim Harford
Writers: Simon Evans, Tim Harford, Dan Evans and Robert Ledger
Last on