Main content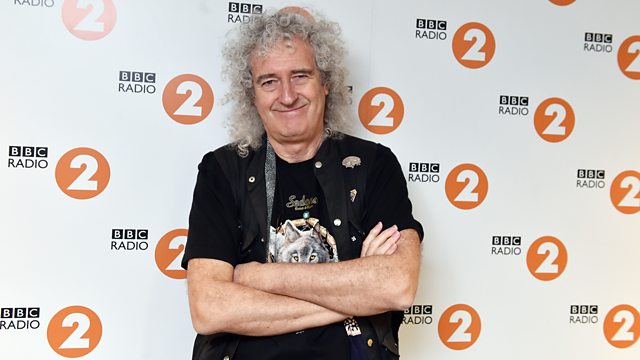 Brian May and it's Backstage Ball on Earth From Space
Legendary Queen guitarist Brian May joins Zoe. In Backstage Ball, Zoe goes behind the scenes of BBC One's Earth From Space with series producer Chloe Sarosh.
Wake up and embrace the day with Zoe Ball! Legendary Queen guitarist Brian May joins Zoe to discuss his new single, his 3D books and hedgehogs!
It's Backstage Ball! Zoe goes behind the scenes of the nation's much loved TV shows, movies and tours to meet the people behind the scenes who make the magic happen. Today we hear from producer Chloe Sarosh who's behind BBC One's spectacular new series Earth From Space.
Along with Tina Daheley on news, Richie Anderson on travel and Mike Williams on sport, Zoe and the team have the best start to your morning. With celeb guests, quizzes, headlines, tunes chosen by listeners and more music than you can shake a glitterball at!
There's also weather with Carol Kirkwood, John Virgo looks back on the World Snooker Championship final, a Pause For Thought from writer and broadcaster Sheridan Voysey and listeners on the line as Zoe entertains the nation with fun for the family!
Last on

Pause For Thought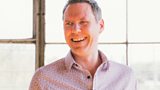 From Sheridan Voysey, Writer and broadcaster: 
Call me a slow learner, but it's only recently that I've come to realise what a miracle conception is. One sperm out of millions meets one egg out of thousands to produce us. And before that, our parents. And before that, their parents. One different sperm, one different egg in generations of ancestry, and you and I wouldn't be here. I got reflecting on this after meeting a guy named Paul one morning, who proudly mentioned that his fourth child, a little girl, was due any day. I thought of that little girl and it struck me that even then, unborn, she was already a someone—a daughter, sister and grandchild because of the fabric of relationships she was woven into. 
It was only when I asked Paul how the pregnancy had been that his face sank a little. He said, "Actually, it's been stressful. The signs are pointing to our little girl having Down syndrome. That's been hard to face, but the real stress has come from medical staff who've treated us with disdain for keeping her, saying we should try again for a 'normal' child." A 'normal' child? That little girl would soon be born, be given the name Phoebe, and bring joy, personality and talent into the world. She is made in God's image, reflecting his nature, and is, according to scripture, 'fearfully and wonderfully' made, having been knit together by God's own hands. Whatever her challenges, this says to me little Phoebe is sacred. 
I was sharing this story at a conference for childless couples last week—an audience of men and women wondering what to do with their lives now they may not become parents. A woman approached me afterwards in tears, saying, "I needed to hear about Phoebe. I've been so focussed on becoming a mother I've forgotten I'm already a daughter, sister and friend. I've felt worthless being childless; I needed to hear I'm fearfully and wonderfully made." One sperm, one egg, one unrepeatable existence. I believe what's true of Phoebe is true of all of us: Matchless, full of personality and talent, a son, daughter, brother, friend. Crafted by the hands of God, we are fearfully and wonderfully made.
Broadcast