Main content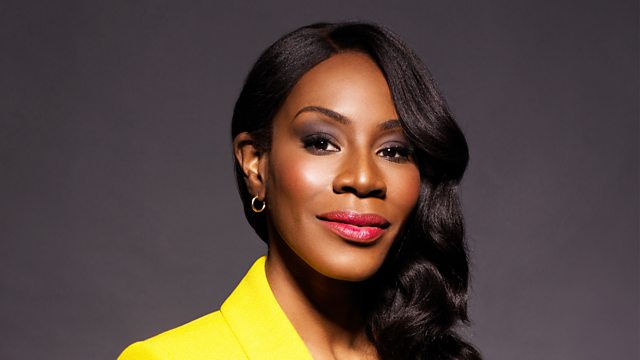 Film director Amma Asante, Joe Boyd on Aretha Franklin, Ireland's Abbey Theatre
Amma Asante on her new film Where Hands Touch, BBC TV drama Years and Years reviewed, the film of Aretha Franklin's Amazing Grace concert, plus news from Dublin's Abbey Theatre
Director Amma Asante on her new film Where Hands Touch, which follows Leyna, an Afro-German girl, living under the increasingly dangerous and racist Nazi regime during World War II. Asante discusses her approach, used in this film and in A United Kingdom and Belle, of shining a light on little known histories often involving black characters to tell us something about the world today.
Years and Years is BBC One's new drama series created by Russell T Davies. Set in an imagined near future, it stars Emma Thompson as an outspoken celebrity turned political figure whose controversial opinions divide the nation. Katie Popperwell reviews.
Aretha Franklin's legendary 1972 album Amazing Grace saw the singer returning to her soul routes after commercial success. The record went on to be the biggest seller of Franklin's 50 year career. Far less well known is the accompanying concert film directed by Sydney Pollack which captured the recording in raw detail, but was subsequently shelved. Forty-seven years later as the film is finally released in cinemas, record producer Joe Boyd tells the story of its long gestation.
Deirdre Falvey, arts journalist for the Irish Times, on the ongoing uproar at the Abbey Theatre in Dublin which has seen over 400 theatre professionals in Ireland sign an open letter to the Minister for Culture, Josepha Madigan, expressing their "deep concern and dissatisfaction" with Ireland's national theatre under its current directors.
Presenter : Samira Ahmed
Producer : Dymphna Flynn