Main content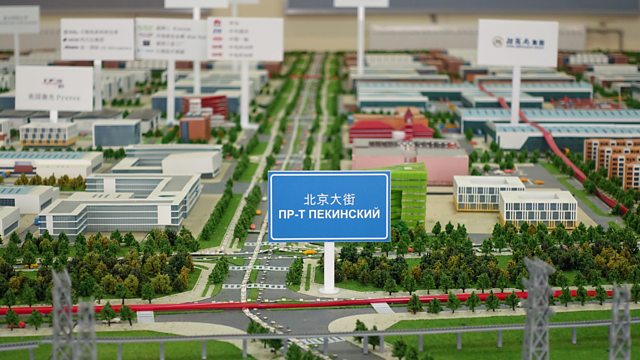 Beijing to Belarus - A new Silk Road to Europe
China and Belarus are building a giant industrial eco-city. They see it as the European hub of a modern, turbo-charged version of ancient east-west trading routes.
China and Belarus are building an economic trade zone so huge it will rival Barcelona or Dublin in footprint. It's called Great Stone and it's imagined as a futurist city - clean, green, and super modern - where pioneers of industry and technology will make their home. President Xi Jinping calls Great Stone a 'Pearl' of his New Silk Road - a turbo-charged version of ancient East-West trading routes.
Belarus is gradually opening up after years of post-Soviet caution. It's keen to encourage international investment as its old Soviet era industries prove difficult to reform. Optimistic Belarusians point to their advantageous geography - the jigsaw piece between the European Union and Russia; their educated workforce and their impressive track record in high-tech innovation.
Presented and produced by Monica Whitlock