Main content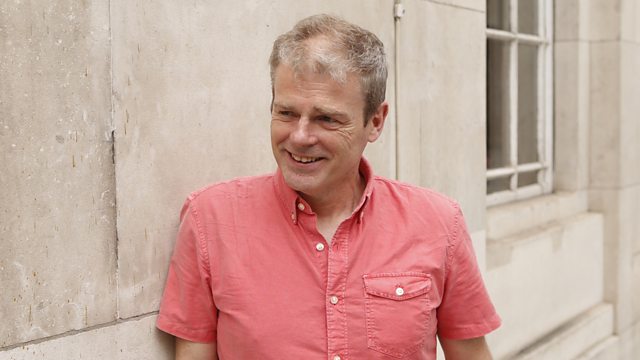 Mark Haddon, Jimmie Durham controversy, Anglo-Saxon burial, Michelle Terry
Mark Haddon, controversy around artist Jimmie Durham, what the discovery of a burial site tells us about Anglo-Saxon culture, Michelle Terry on Henry IV Parts 1 & 2 and Henry V
Mark Haddon is the author of the phenomenally successful The Curious Incident of the Dog in the Night Time. He talks about his first novel in seven years, The Porpoise, in which he takes on the epic tale of Pericles.
At this year's Venice Biennale, the contentious American artist, Jimmie Durham, will be given the prestigious Golden Lion award for Lifetime Achievement. Art critic Ariella Budick discusses the controversy surrounding the artist whose biography is subject to as much speculation as his art.
New discoveries in the tomb of Saexa, an Anglo-Saxon prince, have led archaeologists to dub him the Tutankhamun of Essex. Among the artefacts buried with him are a copper flagon from Syria, beautiful blue glass beakers and a lyre, inlaid with garnets. Sophie Jackson of the Museum of London Archaeology considers what they reveal of the cultural life and taste of people living here in the 580s.
Shakespeare's Globe's Artistic Director Michelle Terry discusses their new productions of Henry IV parts 1 & 2 and Henry V. She talks about her role as actor-manager and about working with an diverse ensemble cast who collectively bring the show together.
Presenter: Samira Ahmed
Producer: Sarah Johnson