Main content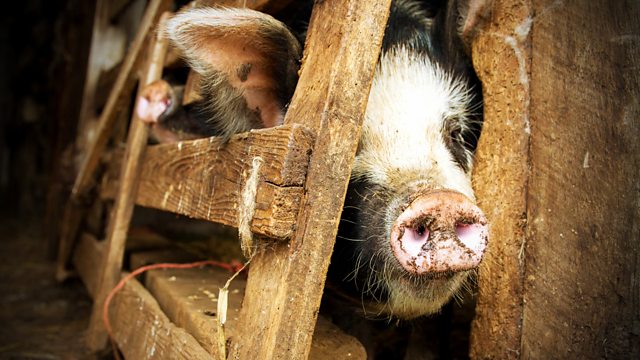 07/05/2019
Tom tells the truth and Kenton makes a faux pas.
It's the opening night of the Brexart exhibition. Russ is looking forward to an influential crowd. Kenton commits a faux pas by mistaking a piece of the art for simple floor tape. Elizabeth enjoys herself, dazzled by the guests, the canapes and Russ's organisational skills.
Russ thinks the art project committee is full of philistines. Shula's in despair about it. She tells Kenton her idea to put the project ideas to a public vote has just made the bickering amongst the committee members worse. Russ takes Shula aside and attempts to explain the concept behind the floor tape art in his exhibition, relating the principles to what he wants for the art project. To Kenton's disgust Shula thinks what Russ said made a lot of sense. She found it quite interesting.
With the Echo interview imminent and no Natasha visible, Helen's concerned Tom seems flustered. No, just busy, covers Tom. But when he receives a message to say Natasha's not coming, Tom caves and admits all to Helen. He goes through with the interview and it's fine, but Helen won't leave it at that. It's not fair of Natasha to abandon him like this. What's going on? They go for a walk and Tom confesses Natasha's been gone eleven days. He keeps trying to read between the lines of her business texts and emails, but he can't even guess what she's thinking. He rebuffs Helen's suggestion of going to see her. What if it just confirms how trapped she feels? Helen tells him not to give up, and to try not to worry.
Countryside Insights from The Archers