Main content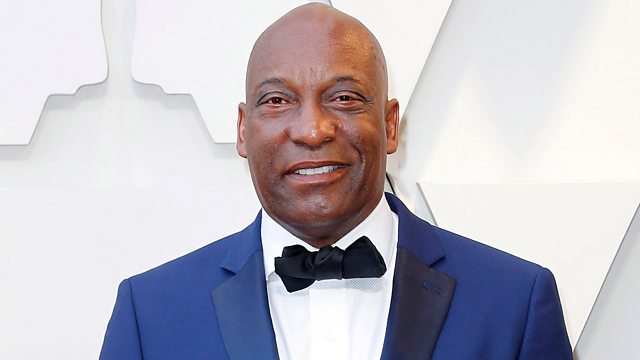 Winnie Jordan, Richard Green, Karol Modzelewski, Liz Howe, John Singleton
Andrea Catherwood on athlete Winnie Jordan, gay rights psychiatrist Richard Green, Solidarity leader, Karol Modzelewski, ecologist Liz Howe and US film director John Singleton.
Pictured: John Singleton
Andrea Catherwood on:
British Athlete Winnie Jordan who won a silver medal in the Empire Games in 1938 and became a celebrated British Champion after the war.
American psychiatrist and lawyer, Richard Green, who advanced acceptance and understanding of gay and trans people.
Founder of Poland's Solidarity movement, Karol Modzelewski.
Liz Howe, the ecologist who spearheaded a modern environmental Domesday book for Wales.
And John Singleton, US film director of the LA gang classic Boyz N the Hood.
Producer: Neil George
Interviewed guest: Peter Tatchell
Interviewed guest: Faye Jordan
Interviewed guest: John Brant
Interviewed guest: John Ratcliffe
Interviewed guest: Dr Stanley Bill
Archive from: Front Row, Radio 4, 25.10.2016
Last on

Winnie Jordan
Born 5 March 1920; died 13 April 2019, aged 99.
Last Word spoke to her granddaughter Faye Jordan, and sports historian John Brant.
Richard Green
Born 6 June 1936; died 6 April 2019, aged 82.
Last Word spoke to gay rights activist Peter Tatchell.
Karol Modzelewski
Born 23 November 1937; died 28 April 2019, aged 81.
Last Word spoke to Dr Stanley Bill, Senior Lecturer in Polish Studies at the University of Cambridge.
Liz Howe
Born 27 October 1959; died 31 March 2019, aged 59.
Last Word spoke to her colleague and friend John Ratcliffe.
John Singleton
Born 6 January 1968; died 29 April 2019, aged 51.
Broadcasts