Main content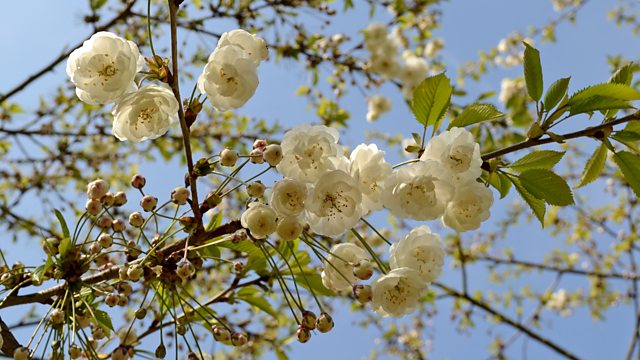 Newcastle
Kathy Clugston and the horticultural panel are in Newcastle. Matt Biggs, Pippa Greenwood and James Wong answer the audience's questions.
Kathy Clugston and the horticultural panel are in Newcastle. Matt Biggs, Pippa Greenwood and James Wong answer the audience's questions.
The panellists advise on growing rhubarb, suggest year-round border plants and discuss the difficulties of growing lemon trees. They also make colourful bush recommendations for a seaside garden.
Away from the questions, James Wong visits Mark Ridsdill Smith, aka The Vertical Veg Man, to see his vegetable garden in Newcastle.
Produced by Hannah Newton
Assistant Producer: Rosie Merotra
A Somethin' Else production for BBC Radio 4
Last on

Fact Sheet
Q1 – Advice for growing rhubarb
Pippa – Keep it really moist, and don't pull up too soon.
James – Deep, rich and very wet soil.
Matt – But be careful not to waterlog it.
Q2 – My Streptocarpus have stopped growing well – what can I do?
Matt – Keep in a bright spot, away from direct sunlight, water with tepid water, wait until compost surface dried out before watering again.
Pippa – Water from below.
Q3 – Suggestions for plants on south-facing hillside, with very sandy soil.
Pippa – Argoyrocytisus battandieri (also known as pinapple broom) or Ceanothus.
Matt – Aubrieta, herbs like sage or Euphorbia myrsinites.
James – Opuntia cactus (also known as the prickly pear) or Aloe polyphylla.
Q4 – Lemon tree which has only two very small and misshapen fruit – what am I doing wrong?
Pippa – Use different feeds for winter and summer feeding. Make sure it's not kept too warm in the winter. It could be magnesium deficient – try Epsom salts with a few drops of washing up liquid per watering can.
James – Could be Chlorosis or poor pollination as it's indoors without pollinators –take a paint brush and tickle each flower. If you have space, you could try Japanese Yuzu which grows well in colder temperatures too.
Feature:
Honeysuckle berry (Haskap).
Q5 – Quirky suggestions to create/plant a screen with year-round interest and possible nesting site for blackbird visitors
Pippa – Clematis montana – Freda or Elizabeth.
James – Clematis armandii. Could try concrete flooring with holes in, and can plant underneath – Pratia, if in a sheltered spot, try 'Mind-your-own-business' plant, or in a very sunny spot, creeping thyme or creeping camomile.
Q6 – Suggestions for year-round border plants
Pippa – Bulbs, like Narcissus (Dwarf), snowdrops, Chionodoxa, Iris reticulata, Winter aconites. Otherwise, classics like winter-flowering pansy.
Matt – Thibetanus, Japanese wineberry, Bergenia – Bressingham ruby.
James – Herbaceous borders using prairie planting.
Q7 – Recommendations for bushes in a north-facing, seaside garden with lots of variety and colour.
Pippa – Tamarix, Griselinia.
Matt – Elaegnus – gilt edge, or evergreen Euonymus – silver queen.
James – Agave Americana.
Q8 – Advice for an allotment first-timer.
Pippa – Chat to other allotment residents, ask for spare plants, look for things that can be grown from seed – French beans, Borlotti beans, runner beans, carrots.
James – Grow what you want, and what you like to eat; especially things that are hard/expensive to buy, but easy to grow, like berries. And don't give up!
Matt – Stick to vegetables, and don't forget to successionally sow – little and often.
Broadcasts