Main content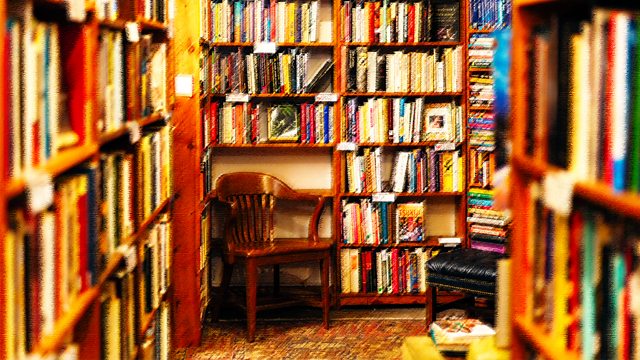 Discovering that her pen pal Amy has died, Sara decides to make the most of her time in Broken Wheel, starting with her decision to use Amy's books to open a bookstore there.
A dramatisation of Katrina Bivald's popular novel - a warm, funny and moving story of love and friendship which was originally published in Swedish.
The heroine Sara, who is in her late twenties, leaves her native Sweden to visit her much older pen pal Amy in a remote part of Iowa, a town aptly called Broken Wheel.
But, when she arrives, she discovers that Amy has sadly died.
Knowing nobody there, the townspeople who are initially wary of her, take her into their hearts. The joint passion between Sara and Amy was books, and she soon decides that Broken Wheel needs a bookstore. With some help from the locals, she sets one up and it proves quite a hit.
But how long can she stay there on a tourist visa? And what if she were to be persuaded to fall in love with one of the residents, making it possible to marry and stay on indefinitely? And which of the rather curious collection of suitors would be the most likely?
Unexpectedly, she finds herself falling in love - not just with one of the men in question, but with the whole town itself.
Cast:
SARA...................Anna Koval
TOM.....................Richard Goulding
CAROLINE..........Lorelei King
JEN.......................Laurel Lefkow
AMY.....................Adjoa Andoh
GEORGE...............William Hope
ANDY....................Martin T. Sherman
GRACE .................Kate Harper
Author: Katarina Bivald
Translator: Alice Menzies
Dramatist: Jeremy Raison
Director: Cherry Cookson
A Wireless Theatre production for BBC Radio 4