Main content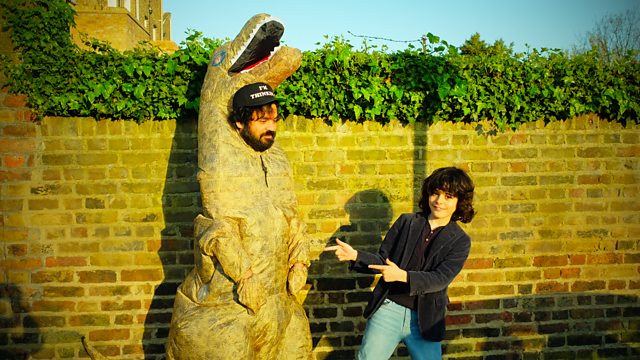 Can My Eleven Year Old Fix My Life?
Arthur is 11, likes dinosaurs and plays the cello. His dad, Babak, avoids the gym, drinks and has panic attacks. For three weeks, Arthur tries to improve his dad's life.
Arthur is eleven, likes dinosaurs and plays the cello. Arthur's dad Babak is 40, an artist and a former musician. His most successful artistic endeavour was when he collected twigs and sold them on eBay for £62.
As his self-deprecating social media posts suggest, Babak Ganjei doesn't have the best outlook on life. He makes prints that state, "I'm in the bush and I really love you" and, "I regret the divorce." One exhibition is optimistically titled "Everything is really bad and it's only going to get worse and this is the most perfect time".
Arthur thinks his Dad should go for more runs, worry less and get a cat. Arthur also thinks it's time his Dad learned how to ride a bike.
In 2019, the importance of self-care is everywhere. Self-help books, wellness conferences and therapist offices - telling people how to help themselves is a significant business. For three weeks, Arthur's 11-year-old mind imaginatively tries to fix his Dad's life.
Produced by Katie Callin and Barney Rowntree
A Reduced Listening production for BBC Radio 4
Last on

Broadcasts