Main content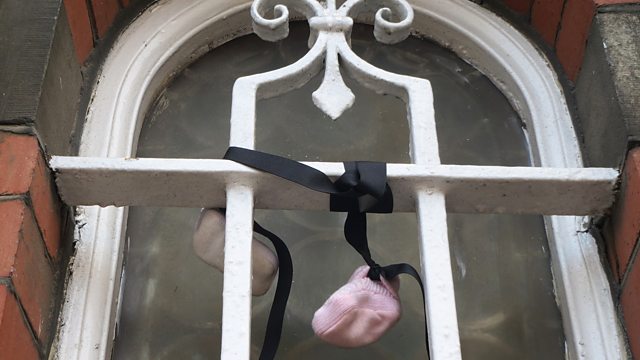 Remembering the Magdalene Laundries
The last of the Magdalene Laundries: Sean McDermott St, Dublin, Women Walking Alone, Restoring Treasures, Portrayals of Motherhood.
This month there are two important anniversaries in Ireland attached to the way women, children and babies were looked after by the State and the Church. Twenty years ago the Irish State issued a formal apology to them, and 10 years ago the Ryan Report came out looking at church sexual abuse. Some girls were held in Magdalene Laundries and pictured is Sean McDermott St, Dublin which was the last to close. It will be turned into a place of remembrance. We've been talking to Mary Merritt who's 88 and spent time at Sean McDermott Street as well as taking a look at the site itself with historian, Katherine O'Donnell.
Why do fewer women hike alone than men? Travel writers, Kathi Kamleitner and Gail Simmons join Jenni to talk about the joys of hiking alone as a woman and why they think it's much safer than many people assume.
Do you have an old teddy that has seen better days? Or an old vase that has the odd crack but you could never part with because it means too much to you? Well, these are the types of items that are taken into the BBC1 TV show The Repair Shop to get a new lease of life. Julie Tatchell and Amanda Middleditch are teddy bear restorers and Kirsten Ramsay repairs ceramics. Jenni talks to them about the skills needed to repair people's much loved items.
We consider our ideas of motherhood and how they measure up to the realities, past and present. What do we know of motherhood in the past? And what are the ideas that shape our expectations of motherhood today? Professor Sarah Knott, blogger and campaigner, Remi Sade and comedian, Taylor Glen discuss.
Presenter: Jenni Murray
Producer: Kirsty Starkey
Interviewed Guest: Mary Merritt
Interviewed Guest: Katherine O'Donnell
Interviewed Guest: Kathi Kamleitner
Interviewed Guest: Gail Simmons
Interviewed Guest: Kirsten Ramsay
Interviewed Guest: Professor Sarah Knott
Interviewed Guest: Remi Sade
Interviewed Guest: Taylor Glen
Last on
Broadcast

Podcast
Women's voices and women's lives - topical conversations to inform, challenge and inspire.