Main content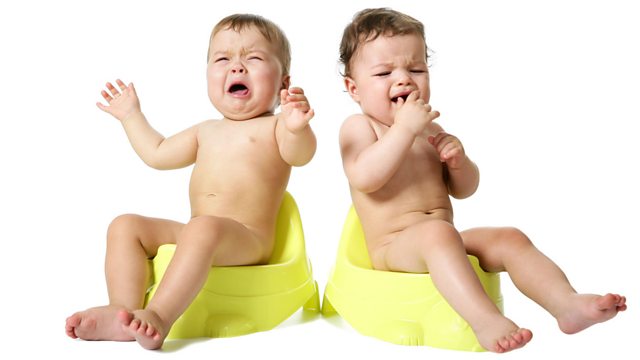 Potty training, Going away with friends, Jude
When to start potty training, the joys and perils of going away with friends, and a new adaptation of Jude the Obscure
When it comes to potty training, we unpick the fads from what works. Rebecca Mottram, a children's nurse who now runs her own business teaching potty training and Christina Hardyment, author of Dream Babies help us to work out the dos and don'ts - and what has changed over the years. Netflix's new comedy film Wine Country stars Amy Poehler and Tina Fey as friends who go away to the Napa Valley to celebrate a 50th birthday. During the course of the weekend, wine is drunk, singing and dancing ensue - and, tensions arise. We discuss why trips with female friends so often follow this formula with actor, Arabella Weir and Tianna Johnson, the founder of Black Girls Camping Trip. A play, loosely based on Thomas Hardy's 1895 tragic novel Jude the Obscure, has opened at the Hampstead Theatre in London. In this version Jude is a woman, a cleaner, a Syrian refugee who dreams of studying Classics at Oxford University. Actor, Isabella Nefar is joined by Karin Koehler, editor of the Thomas Hardy journal and a lecturer at Bangor University to discuss the challenge of re-working well-known characters for the stage. And, reporter Henrietta Harrison hears about a new libretto by Sheila Hill, performed by a community choir of women and children trained by Glyndebourne opera house in Sussex.
Presenter: Jenni Murray
Producer: Ruth Watts
Last on
Broadcast

Podcast
Women's voices and women's lives - topical conversations to inform, challenge and inspire.