Main content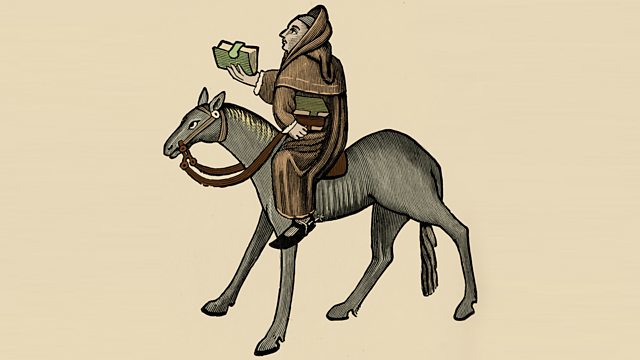 Icons of English literature
Andrew Marr discusses Chaucer, Shakespeare and Dickens with Marion Turner, Emma Smith and Juliet John.
Chaucer is renowned as the father of English literature. But in a new biography Marion Turner argues he is a far more cosmopolitan writer and thinker than we might assume. She tells Andrew Marr how the 14th-century author of The Canterbury Tales moved from the commercial wharves of London to the chapels of Florence, and from a spell as a prisoner of war in France to the role of diplomat in Milan.
The academic Emma Smith challenges audiences to look with fresh eyes at the plays of Shakespeare. In a series of essays she reveals how his plays have as much to say about PTSD, intersectionality and #MeToo as they do about Ovid, marriage and the divine right of kings.
When Charles Dickens started his writing career, his ambition was global: to speak to 'every nation upon earth'. And he succeeded. His stories reached Russia, China, Australia, even Antarctica, and he was mobbed in the street when he visited America. Juliet John, co-curator of the exhibition Global Dickens, examines how Dickens's work could travel so far, when the settings of his novels were much closer to home.
Producer: Katy Hickman
Last on

Marion Turner
Marion Turner is associate professor of English at Jesus College, University of Oxford.Chaucer: A European Life is published by Princeton University Press
Emma Smith
Professor Emma Smith is lecturer in English at the University of Oxford, Professor of Shakespeare Studies, and a Fellow of Hertford College.
This is Shakespeare is published by Pelican
Juliet John
Professor Juliet John is Head of the Department of English at Royal Holloway, University of London. 
Global Dickens: For Every Nation Upon Earth, co-curated by Juliet John is on at the Charles Dickens Museum in London from 14 May – 3 November 2019
Broadcasts