Main content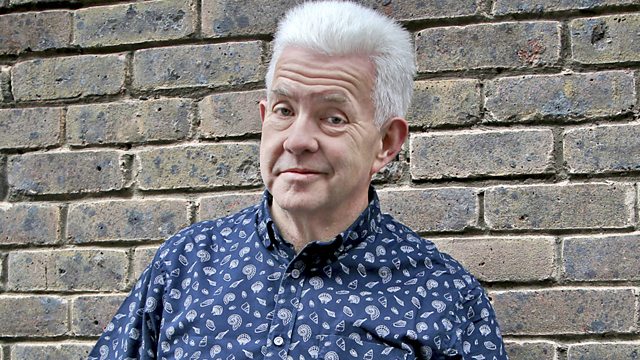 Speaking of Violence
Radio 3's weekly exploration of language and literature. Ian's guests are Mark Haddon, Kate Fox, Rachael Allen and Allison Davies.
Ian's guests on the 'late-night language lock-in' are the novelist Mark Haddon on his new novel The Porpoise' and poet Rachael Allen, whose debut collection 'Kingdomland' has just been published by Faber. We're also joined by Verb Regular Kate Fox and Allison Davies, who has written the next in our series of Verb dramas.
Presenter: Ian McMillan
Producer: Faith Lawrence
Mark Haddon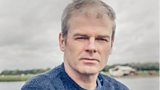 Mark's new novel 'The Porpoise' (Chatto and Windus) makes use of a gap in a myth, specifically the myth of Pericles, to tell a story which explores the impact of sexual violence on a young woman. Mark notes that in Shakespeare's version of the story, the abuse is called incest, and after it's discovered, the abused daughter disappears from the plot. Mark sought to redress the balance by focusing on her life, and explains why story-telling from the margins can be powerful and revealing. He also explains why he uses magical realism to make sense of the original story, the appeal of poetry as the 'weird zone' and how he discovered the power of silence.
Rachael Allen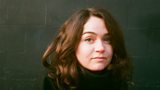 Rachael's new poetry collection is 'Kingdomland' (Faber). Rachael explains why she uses colloquial language and surreal imagery to explore the experience of violence, and how this allowed connections between different kinds of violence to emerge. Rachael also explains why horror films interest her so much, and the role of art in allowing her to make powerful imagistic associations within her poems.
Kate Fox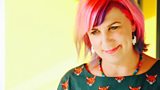 Our regular guest, and champion of 'humitas' ( gravitas and humour combined) Kate reads two new poems, both of which examine the attention given to public and private violence – particularly the attention that was given to Peter Sutcliffe ( The Yorkshire Ripper) in the 1980s (at the expense of the women he killed).
Allison Davies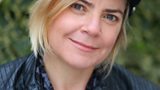 Allison brings us a brand new drama ( 'Hag Stones') written and produced especially for The Verb, with the help of the BBC Writer's Room and BBC Drama North. It shows the way narratives are imposed on us and can become small violences, constraining aspirations. The drama also explores the violence of self-harm and the redemptive power of names, lineage and language.