Main content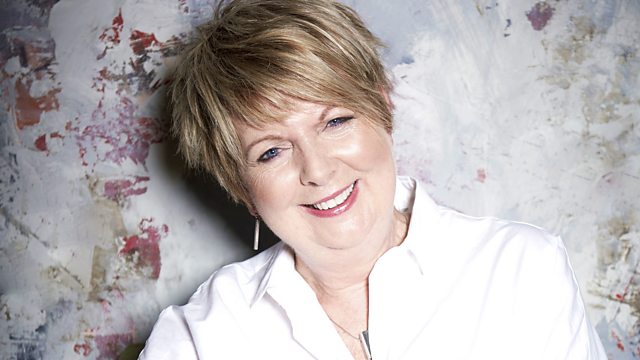 Dvorak, Pereira, Villa-Lobos, Franck, Saint-Saens, Dukas
The Sao Paulo State Symphony Orchestra performs music by Dvorak, Pereira, Villa-Lobos, Franck, Saint-Saens, Dukas.
Fiona Talkington presents the second of four programmes featuring the São Paulo State Symphony Orchestra, one of South America's finest ensembles.
Today, Nathalie Stutzman conducts works by Dvořák and Pereira, Isaac Karabtchevsky works by Villa-Lobos, and Louis Langrée a programme of French favourites.
Dvořák: Cello Concerto in B minor, op. 104 .
Antonio Meneses, cello
São Paulo State Symphony Orchestra (OSESP)
Nathalie Stutzmann, conductor
Clóvis Pereira (1932) - Canto do Cego (Song of the Blinder) (encore)
Antonio Meneses, cello
Antonín Dvořák (1841-1904) - Symphony No. 7 in D minor, op. 70
São Paulo State Symphony Orchestra (OSESP)
Nathalie Stutzmann, conductor
Heitor Villa-Lobos (1887-1959) – Uirapuru
São Paulo State Symphony Orchestra (OSESP)
Isaac Karabtchevsky, conductor
Heitor Villa-Lobos (1887-1959) - Lento, from 'Symphony No. 7 ('Peace Odyssey')'
Odisséia da paz .
São Paulo State Symphony Orchestra (OSESP)
Isaac Karabtchevsky, conductor
Heitor Villa-Lobos (1887-1959) - Chôros No. 10 ('Rasga o Coração')
OSESP Chorus
São Paulo State Symphony Orchestra (OSESP)
Isaac Karabtchevsky, conductor
Franck: Chausseur maudit (The Accursed Huntsman) .
São Paulo State Symphony Orchestra (OSESP)
Louis Langrée, conductor
Saint-Saëns: Danse macabre, op. 40
São Paulo State Symphony Orchestra (OSESP)
Louis Langrée, conductor
Dukas: The Sorcerer's Apprentice, symphonic scherzo
São Paulo State Symphony Orchestra (OSESP)
Louis Langrée, conductor