Main content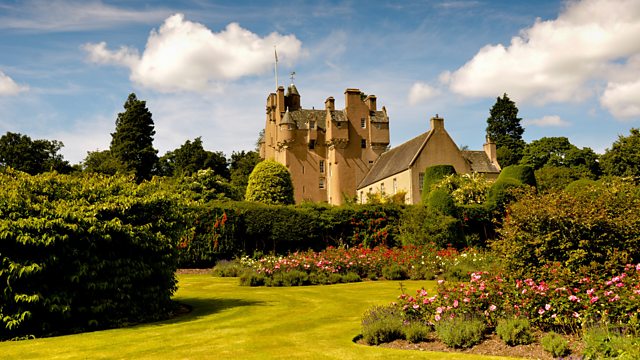 Scotland from the Sky, Vintage Fairs, and Rehoming Animals
Nicola chats with James Crawford, presenter of Scotland from the Sky, all about our love of aerial photography.
Scotland from the Sky presenter James Crawford takes us on an aerial tour exploring a century of incredible aerial photographs, mapping out the ever-changing rural and urban landscapes of Scotland as well as telling the stories of the individuals who took the photos.
Failure is something we all go through, even if we don't speak about it. Artist Emma Jayne Park is hoping to change that with a new work taking place at the Scottish Mental Health Arts Festival.
Nicola hears about the rise of Vintage Fairs and how to get the best out of your shopping experience.
Composer and musician Erland Cooper chats to Nicola about how he fuses classical and electronic music to create wonderfully strong images of Scottish life.
Nicola tries her hand at the age old practice of building a dry stane dyke.
Aberdeen might be known as the grey Granite City, but there's more to this stone than meets the eye. Emily Esson chats with author Jim Fiddes about Aberdeen's love affair with the sparkling stone.
We hear about some of the animals that the Scottish SPCA are looking to rehome over this coming week, including William Wallace, the cornsnake!
Nicola takes a stroll through the trees in Glen Finglas with George Anderson from the Woodland Trust.
And we get a review of "Final Ascent" a new film looking at the life of legendary mountaineer Hamish MacInnes.