Main content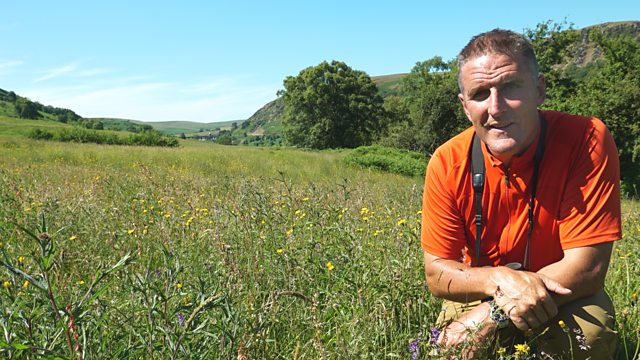 Iolo: Saving the Land of the Wild
Iolo Williams looks at the decline of wildlife in Wales and what can be done about it. He argues that if action is not taken quickly enough, there will not be much left in Wales.
Iolo Williams investigates the worrying decline of wildlife in Wales. Although there are still some good wild habitats which are full of fantastic species, they are becoming fewer and rarer. Iolo fears that the decline is escalating and unless we reverse it, we are in danger of losing much of the wildlife that makes Wales so outstanding as a land of the wild.
In a passionate plea to save Wales's wildlife heritage, Iolo documents the unprecedented loss of wildlife that he has seen during the past 50 years. Many of the wild species that he grew up with in the countryside near Lake Vyrnwy in Powys have disappeared. Birds, including lapwing, curlew and yellowhammer have gone. Water voles are no longer found in the streams and rivers, and fish numbers have plummeted as well. The statistics are staggering. Many species have declined by over 60 per cent and some species, like the hare, as much as 98 per cent. Added to this is the serious decline in insects, particularly pollinators such as bees, which have declined by more than 50 per cent. Iolo uncovers a very disturbing trend.
He shares his concerns with Claire Pilman, chief executive of Natural Resources Wales and Lesley Griffiths, minister for Environment, Energy and Rural Affairs in the Welsh government. He talks to farmers and scientists to get an understanding of what has changed in the countryside during the past 50 years, and demands answers to some crucial questions.
Clips

Credits
| Role | Contributor |
| --- | --- |
| Presenter | Iolo Williams |
| Producer | John Gwyn |
| Director | John Gwyn |