Main content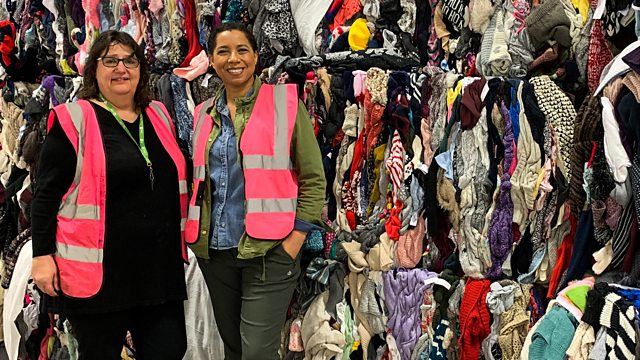 Jules Hudson reveals the real reasons why half of the nation's dogs are obese, and Margherita Taylor shows us how to avoid sending tonnes of clothing to landfill.
Today, John Craven visits Broughton Castle in Oxfordshire, which was once besieged by royalists after the owners raised an army to fight King Charles I.
Margherita Taylor finds out what can be done about the 300,000 tonnes of our clothing that gets dumped into landfill each year. Fast fashion items - those that are worn once and thrown away - are considered to be the worst offenders. Keeley Donovan is in Derbyshire, meeting the lucky people who get to live in a stately home without needing to win the lottery. Paul Martin's garden is in a bit of a state after the winter, but now as temperatures climb and new growth begins to appear, spring is definitely the time we think about getting outdoors and having a good sort out.
Jules Hudson and Teddy are on a mission to find our why the nations pets are so fat. Over half of British dogs are obese and some of their weight problems could be genetic. John shares the most impressive stately homes to visit in the spring, and Tom Heap reveals the damage done to our wild bird populations by egg collectors who raid their nests.
Landfill Fast Fashion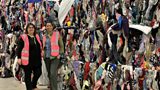 We spend £44 billion every year on clothes in this country, and a lot of it is Fast Fashion, clothing that is so cheap people think nothing of wearing an item once and then throwing it away. This mountain of discarded clothing is causing a landfill crisis with around 300,000 tonnes of still usable clothing being disposed of in this way.
Margherita is at the Oxfam clothes recycling plants to see how they are reusing, re-selling and recycling our discarded garments!
Perks of the Job! A Castle!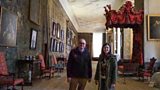 Most people would think you might need to win the lottery to live in a gorgeous Elizabethan mansion, but not always. Any one of us could live at Hardwick Hall (more glass than wall!) if you had the right job! Nigel Wright has been living there for the last 18 years he shows Keeley his daily work life and compares how his life has changed since he moved out of his terraced house on a busy road to this magnificent manor.
Spring Garden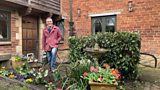 Paul's on a bug hunt in his garden with an RHS entomologist and gardening expert to discover how we can all get the most out of our green spaces in Spring and Summer, as well as revealing the top ten bugs invading our gardens at this time of year. Our entomologist shows Paul how to detect pests like snails, slugs, aphids and weevils as they begin to emerge from hibernation and how to get rid of them before they chomp on our prized plants and veg. Packed with take home tips to ensure our Spring gardens are in tip top condition.   
Egg Collectors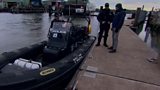 You'd be surprised at how many egg collectors are still operating today. It was a popular past time during the 1800's to mid-1900's, however attitudes changed and the practice was outlawed in the UK.
Even though it is illegal to disturb birds' nests, egg thieves continue to threaten our wildlife.
One county has a solution to tackle these bird nappers, Tom is on the case.
Fat Club for Pets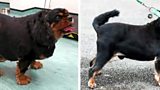 In spring we all come out of hibernation want to get fit and into shape for the summer. This traditionally heralds the time when we all go on those beach-body-perfect diets. But what about our pets? They're fatter than ever with nearly half of British dogs now officially obese.
The PDSA, a charity who provide free veterinary care to those who can't afford it, can help! They are on the hunt for the UK's biggest bunnies, fattest cats and dumpiest dogs! They will support fifteen lucky pets on their diet and fitness plan, to whip them into shape for Spring. Over the past 14 years the contest has helped 137 overweight pets lose an incredible 75 stone - equivalent to 1,190 cans of dog food!
Jules and Teddy will meet a previous fat fighting champ and talks to Cambridge University vet and geneticist Eleanor Raffan, who will give us the low down on why obesity is on the increase and what we can do about it. Eleanor reveals DNA test results of Jules' dear labs – which one of them will turn out to have the greedy gene? 
Credits
| Role | Contributor |
| --- | --- |
| Presenter | John Craven |
| Presenter | Margherita Taylor |
| Presenter | Jules Hudson |
| Presenter | Paul Martin |
| Presenter | Keeley Donovan |
| Presenter | Tom Heap |
| Executive Producer | William Lyons |
| Series Producer | Nicola Lafferty |