Main content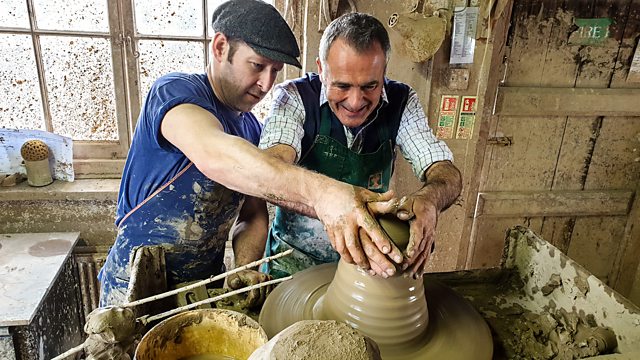 Margherita Taylor sees the injuries that plastic litter can cause to British sea life, and Paul Martin gets tips to keep your summer pots in flower all season long.
Today, John Craven stops off at Broadway Tower in Worcestershire, which was designed by Capability Brown and has unparalleled views across 16 counties.
Margherita Taylor investigates the issue of litter in our oceans, with 5000 pieces of plastic pollution to be found per mile on British beaches. Paul Martin is at Hidcote Arts and Crafts garden in Gloucestershire, where he picks up some tips on how to keep container plants packed with colour and interest for the summer months. Jules Hudson is in Scotland meeting veterans who are coping with post-traumatic stress disorder. The Bravehound charity run by Fiona McDonald provides ex-soldiers with specially trained dogs to help them with everything from fetching their medication to waking them from the nightmares they suffer.
Steve Brown is on the trail of a deadly new disease called RDH2, which can kill our pet rabbits. There is no cure, and the virus has also been cutting a swathe through wild rabbit populations, which are down by 60%. John also reveals the best places in the UK to see spring flowers, and Tom Heap investigates the reasons why rural areas see slower response times when they call the fire brigade.
Marine Life Rescue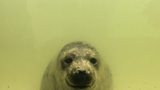 Plastic in our oceans is a huge problem, with an average of 5,000 items of marine plastic pollution per mile of beach in the UK alone. 100,000 marine mammals and turtles and 1 million sea birds are killed by marine plastic pollution every year.
But thankfully, one organisation has been taking to the waters to rescue our marine animals. British Divers Marine Life Rescue has spent over thirty years protecting and saving marine animals including whales, dolphins and seals around the UK's coastline, Margherita sees them in action as they free marine mammals from plastic and treat theirs injuries.
Pots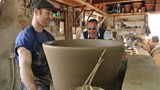 Spring is the perfect time to start potting your plants and Paul is seeing how giant terracotta pots are being made and the best ways to pot your plants this spring.
Bravehound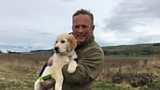 Jules also talks to Paul Wilkie, a veteran who served 22 years in the force, Paul talks about his battle with PTSD and how his Bravehoud companion, Urma, has completely changed his life, for the better.
Bravehound has been set up to tackle the very specific needs of PTSD sufferers.  They have discovered a way to help men and woman out of the darkness they often describe, and their secret weapon is a four legged friend. Jules meets Judy, a puppy in training to be a companion for a PTSD sufferer, to see how she is being trained.
Rural Firefighters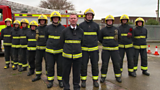 Rural fires have been causing more damage than ever before, with response times slower from fire and rescues services. Firefighter numbers are low in rural areas, with most being on call firefighters, Tom meets Brian and discovers how we can get more firefighters on call.
Rabbits at Risk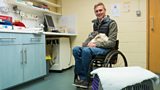 When did you last see a rabbit? They are one of our most iconic Spring time animals, but as disease is depleting their numbers massively in the wild. Since 1995 there's been a 60% decrease in rabbit populations in the England and an 80% decrease in Scotland. The new disease responsible, RDH2, is now also hitting pet rabbits with vets saying a wet spring and a hot summer could cause a national epidemic.
News archive from the 1950s and 1960s is a timely reminder of the millions of rabbits that were killed by the Myxomatosis virus during that deadly outbreak. The virus was deliberately introduced in this country to curb rabbit numbers, and is now threatening to make a savage comeback.
We meet Dr Diana Bell, a rabbit disease expert at the University of East Anglia to see how we can protect our pet rabbits at home and understand the impact that Myxomatosis could have on the UK countryside if it spreads like wildfire again, amongst populations that are already seriously depleted.
Credits
| Role | Contributor |
| --- | --- |
| Presenter | John Craven |
| Presenter | Margherita Taylor |
| Presenter | Jules Hudson |
| Presenter | Paul Martin |
| Presenter | Steve Brown |
| Presenter | Tom Heap |
| Executive Producer | William Lyons |
| Series Producer | Nicola Lafferty |