Main content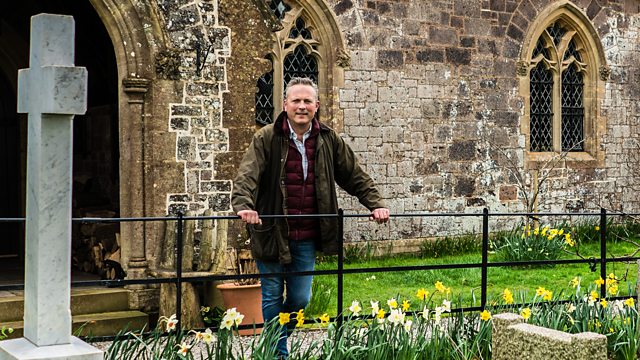 Margherita Taylor learns that rural villages can be hit hard by crime, and Paul Martin meets a man who fell in love with the creatures who threaten his livelihood.
John Craven explores the counties at the very heart of England and celebrates their spring beauty, wildlife and cultural sites, including a visit to Shakespeare country, stopping off at the childhood home of Anne Hathaway.
Margherita Taylor investigates how cuts to police numbers are affecting rural villages like Martock in Somerset, where there hasn't been a police station in the village since the 1980s. Since 2010, England and Wales have cut 56,000 police officers, a shocking 31% drop in numbers, but demand is rising. It looks like criminals are now targeting the places where the thin blue line is stretched to the limit, and in the face of a spate of crime and antisocial behaviour the people of Martock have had to take the law into their own hands.
Jules Hudson is on the case finding out about a new way to realise the dream of owning a rural retreat. With church attendances dwindling year on year, many places of worship are lying empty, and there are over one hundred on the currently on the market ripe for renovation. Jules meets the owner of one stunning church conversion in Exeter and a heritage builder who has just taken on the biggest church conversion of his career.
Paul Martin is discovering that our back gardens can be a convenient snack stop for cheeky creatures who are always on the lookout for a free meal. Otter numbers in particular are on the rise in the UK, and Paul has been meeting a man whose battle to save his fish stocks turned into an unlikely love affair.
Steve Brown is in Gloucestershire, learning more about a future where British-grown fruits like apples, pears and cherries could become expensive delicacies. Due to climate change, the blossom on fruit trees has been arriving earlier each year, and flowering too soon could mean that there are fewer bees around. 70% of our crops depend on bees doing their bit for pollination at the right time. What will the future look like if the bees and blossom no longer line up perfectly in the narrow eight-day window when pollination can happen?
John also reveals the best places to see spring wildlife in the UK, and Tom Heap reveals that rural hedgehog numbers are falling faster than their city cousins.
More episodes
Previous
You are at the first episode
Rural Crime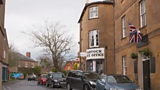 With around 56,000 police officers being cut in England and Wales since 2010, officers are being stretched more and more thinly. These cuts are hitting rural communities hard.
Margherita meets Louise Clark, who recently had a robbery at her pet shop in the rural village of Martock in Somerset. Margherita also talks to local Councillor and former police officer, Neil Bloomfield who has become desperate to deal with robberies like Louise's and other anti-social behaviour in the village. They have taken the law into their own hands and have funded a private security firm to protect the residents of Martock.
Rural Churches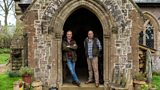 Most people would love to live in the countryside, but with the average house price in the UK coming in at around £200,000, it can seem like a distant dream. There might be a different solution to our rural property prayers.
Jules meets Chris who has bought a converted church, and sees for himself how the church has been renovated. Jules also discovers that you can buy a church to refurbish for as little as £30,000! but beware of the planning rules because many of the buildings are listed.
Otters vs Anglers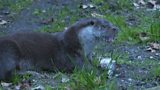 The freshwater angling industry alone is estimated to contribute nearly £1.5 billion to the UK economy and supports 27,000 full time jobs, but competition for fish is fierce especially between arch enemies, the otter and the angler!
We meet the angler who lost all of his fish to otters but eventually fell in love with them. Simon Cooper, who runs a fly fishing business on a chalk stream in Hampshire, now embraces the otters, even if it does sometimes cost him his catch. The otters who took up residence in his wheelhouse have even inspired him to write a book about their antics! Paul also visits the New Forest Wildlife Park to see captive otters and talk to Jason, curator of animals, to hear what anglers can do to stop otters eating their goods and how we can protect fish in our own ponds, while keeping otters and their habitats protected.
Cherry Blossom Climate Change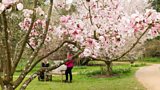 The British fruit industry is big business, producing over a quarter of a million tonnes of fruit a year, worth over £180 million pounds to our economy, but this industry is in danger. Climate change is resulting in more unpredictable and extreme weather. Spring is arriving earlier each year, meaning that fruit blossom arrives earlier too. Often these flowers have only an 8 day window in which to be pollinated and the earlier they arrive the less likely it is that bee's will be around to pollinate them. No pollination, no fruit! Steve investigates the massive impact that this could have on the British fruit business.
Hedgehogs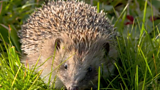 Tom investigates why the hedgehog, is in serious decline in rural areas. Hedgehog numbers are down to around half a million in the UK, and they are especially low in rural areas. So what is being done to protect them? Tom finds out how the answer could lie with British farmers and tells us how we can all do our bit to protect this magnificent species too.
Credits
| Role | Contributor |
| --- | --- |
| Presenter | John Craven |
| Presenter | Margherita Taylor |
| Presenter | Jules Hudson |
| Presenter | Paul Martin |
| Presenter | Steve Brown |
| Presenter | Tom Heap |
| Executive Producer | William Lyons |
| Series Producer | Nicola Lafferty |