Main content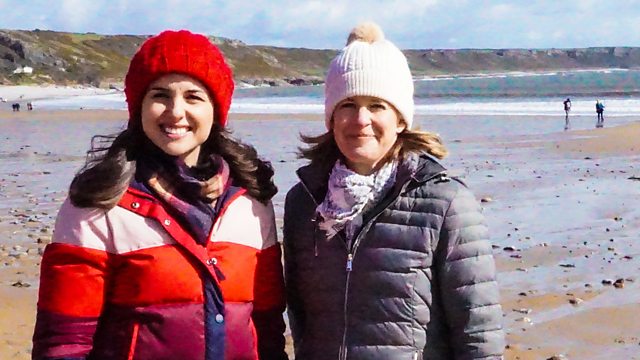 Jules Hudson uncovers a new scheme that could help builders meet the demand for new homes in the UK, and Keeley Donovan meets a group of women who have found a cold water cure.
Today John Craven visits Broughton Castle in Oxfordshire, a popular period drama film location that has provided a stunning backdrop to movies like Shakespeare in Love and more recently Wolf Hall.
Jules Hudson is on the trail of a tiny prehistoric creature that is holding up building projects all over the UK, at a time when we have a housing shortage of four million homes. Keeley Donovan is on the Gower peninsula in Wales to meet a group of women who think that they have found a cure for the worst of their menopause symptoms.
Paul Martin heads to Cambridgeshire to meet Martin Lines, a third-generation arable farmer who has turned his back on the farming methods of the past.
Cornwall couple Demelza and Danny love the outdoors, and Margherita Taylor is finding out how they inspired their young daughter and the entire village of Hayle in Cornwall to follow in their footsteps. And John reveals the best places in the UK to go cold water swimming.
Cold Water Swimming for Menopause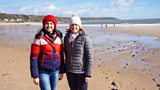 Wild swimming has grown hugely in popularity in the UK. Hundreds of clubs are opening across the country as thousands of us take to icy waters for the latest new natural high. For some women, it's proving to be just the cure they need.  Every woman in the UK will have to go through the menopause and it's reckoned that just under a quarter of men also experience something similar. With debates on the effectiveness of HRT, can nature provide the cure?
To find out more, Keeley takes to the waters off the beautiful Gower coast with the Gower Bluetits, a primarily all-women group of cold water swimmers who say a daily chilly dip is working wonders for the life-sapping effects of the menopause: depression, sweats, anxiety – the symptoms which inevitably have a knock-on effect on their families. Keeley meets Dr Sarah Ball, who talks to us about the possible solutions to menopause.
Newt Crisis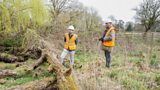 With a backlog of 4 million homes desperately needed in the UK and Great Crested Newt populations still in decline in Britain, it is difficult to make sure we have enough homes and enough space for our newts. Developers have had a long standing battle with the highly protected Great Crested Newts. These creatures can hold builders up for months, if they are found on their sites but there might be a solution.
Jules heads out with Indea Chawk, the UK's first ever newt officer who's championing the survival of one of our most endangered species. She explains how a new initiative can help get the builders moving quickly and create new habitats for these vulnerable creatures at the same time.
Nature Farmer
Paul Martin meets Martin Lines, from the Nature Friendly Farming Network to see how farmers like him are helping our British wildlife prosper.
Martin shows Paul how he is giving farmland birds, who have declined by 56% in the UK since 1970, a new lease of life by putting out 200kg of bird seed every week, building ponds and putting up Barn Owl nest boxes. Praised by Chris Packham himself, Martin is not only positively impacting our British habitats but also his farming profits as well.
Electric Cars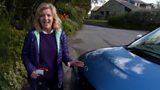 Electric cars will be more common on our roads by the year 2040 and all new petrol and diesel cars will be banned, so where is the extra power going to come from. The national Grid estimates that we will need an extra 8gW, the equivalent of powering an extra 6 million homes for electric cars.
Charlotte investigates the different ways we could keep our new electric vehicles on the road.
Fairy Doors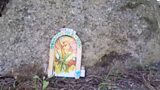 Cornwall couple Demelza and Danny accidently stumbled on a way to get their daughter outdoors.  It started out with a Fairy Door for their daughter and has turned into a complete craze in the Cornish town of Hayle. Demelza and Danny have scattered the Fairy Doors around the town which has inspired the community to get involved too. The benefits of this craze have got children of all ages outside this spring which proves beneficial to their learning too. Margherita is on the hunt for more.
Credits
| Role | Contributor |
| --- | --- |
| Presenter | John Craven |
| Presenter | Margherita Taylor |
| Presenter | Jules Hudson |
| Presenter | Paul Martin |
| Presenter | Keeley Donovan |
| Presenter | Charlotte Smith |
| Executive Producer | William Lyons |
| Series Producer | Nicola Lafferty |