Main content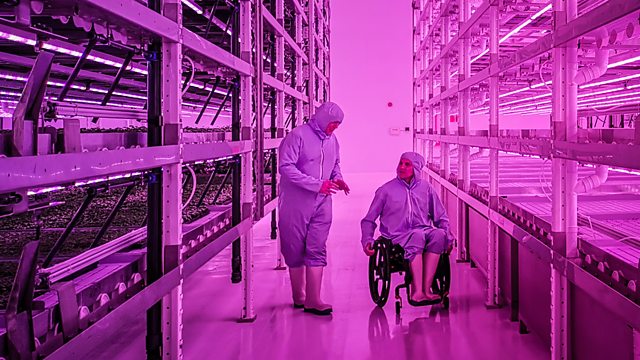 Jules Hudson visits a charity that helps to rehome bereaved pets, and Paul Martin meets a community who are determined to save the last native British daffodil.
Jules Hudson is on the coast in Cornwall investigating what happens to our pets when we can no longer look after them ourselves. Margherita Taylor follows up her report on the work of the dedicated volunteers who rescue wildlife that has been injured by marine litter on our shores. Paul Martin explores our passion for daffodils, discovering that our enthusiasm for this flower could actually be threatening the survival of the one and only native daffodil that we have left. Steve Brown dons a special suit to visit the UK's most high-tech farm. John Craven shares the most impressive places to see the spring tides, and Ellie Harrison explores some tree houses for grown-ups!
More episodes
Next
You are at the last episode
Borrow My Doggy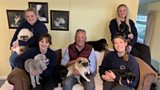 Not much can beat going on a gorgeous countryside walk with your dog in Spring, however not everyone can have a dog, or in some cases people can no longer look after their dogs due to illness, so what is the solution?
The Cinnamon trust pairs people who are struggling to look after their dogs with people who are eager to walk dogs whenever they get the chance! They also provide a sanctuary like no other where bereaved pets can live the rest of their lives in true contentment. Jules finds out more.
Seal Sanctuary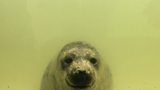 Following on from The British Marine Life Rescue film earlier in the week, the Cornish Seal Sanctuary is where the seals that cannot be released immediately back to the sea, go for medical treatment. This Sanctuary treats and releases countless amounts of grey seals that are either rescued by the British Divers Marine Life Rescue or are notified of a seal in need of help from the public. Margherita finds out how they can be rehabilitated and in some cases released back into the wild.
British Daffodils
Daffodils, their bright yellow blooms signal the start of Spring, but our passion for them could actually be endangering our own native species. The small British variety are under threat from cross-pollination with the non-native species that we pack into our trolleys at the garden centre.
If we plant these non-natives next to our English native species, cross-pollination will create hybrids that will eventually out compete our native species altogether, spelling doom for our own British daffodil.
Paul is off to see the largest remaining native crop of the lot, in the village of Kempley. Dubbed the 'Golden Triangle' early in the 20th century, the medieval forests in the area created the perfect habitat for these native daffs, and a train known as the "The Daffodil Line" brought eager tourists to the site in the early 20th century to view the spring colour that they created.
Paul investigates what the village of Kempley are doing to protect our British daffodils this Spring.
Tree Houses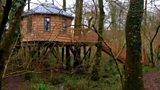 Some tree houses are anything but child's play, heating, a fully kitted out kitchen and electricity. Ellie meets Simon who is eager to share why we should all be living in the forest.
Crop Tower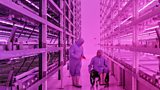 Growing global population number and the pressure imposed on farming by climate change resulting in unpredictable weather are already pushing scientists and farmers to be more creative with the ways food can be produced. Steve travels to Scunthorpe to visit world's most advanced indoor vertical farm that covers an area the size of 26 tennis courts within a single warehouse. With this revolutionary technology farms of the future could look like Sci-Fi movie sets.
Credits
| Role | Contributor |
| --- | --- |
| Presenter | John Craven |
| Presenter | Margherita Taylor |
| Presenter | Jules Hudson |
| Presenter | Paul Martin |
| Presenter | Steve Brown |
| Presenter | Ellie Harrison |
| Executive Producer | William Lyons |
| Series Producer | Nicola Lafferty |