Main content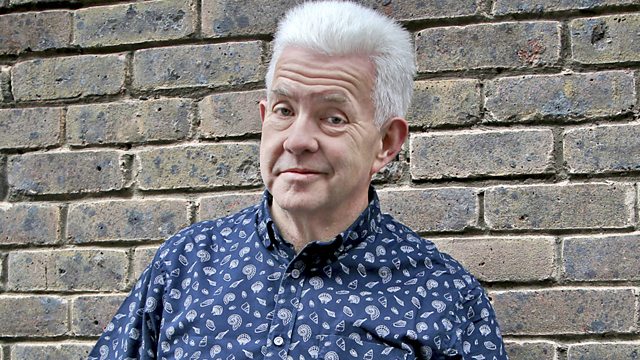 Insects and Language
Ian McMillan and guests explore writing about insects.
Ian McMillan and guests explore writing about insects and insect-language – including the way insect aliens are depicted in science fiction. Will Burns and Hannah Peel celebrate moths in a new sound commission, poet Elizabeth-Jane Burnett shares work-in-progress, linguist Rob Drummond explores Ursula Le Guin and Doctor Who, entomologist Richard Jones explains why he is happy to call himself 'Bugman', and editor Michael Schmidt celebrates the Australian poet Les Murray.
Last on
Elizabeth-Jane-Burnett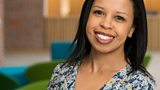 Elizabeth-Jane reads a brand new poem from her work-in-progress 'Of Sea', which is inspired by the invertebrates of Dawlish, Devon, where she grew up. Elizabeth's poem 'Ground Beetle' uses insect-like sounds and began with a real-life encounter with a ground beetle. Elizabeth listened closely to the beetle before considering how she might inhabit and represent its specific sound-world on the page. Elizabeth's latest book is a poetic memoir of the soil called 'The Grassling' (Allen Lane).
Rob Drummond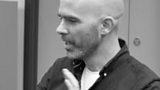 We asked Verb regular Rob Drummond to listen to the way aliens who look like insects are scripted to speak in science fiction – he asks whether their speech patterns and sounds say more about humans than about insects. We hear from a selection of insect aliens who've starred in Dr Who and Rob also explores Ursula Le Guin's 'The Acacia Seeds. And Other Extracts from the Journal of Therolinguistics' in which attempts are made to decode an ant language written on seeds. As Rob explains, the real-world vocal possibilities for insects are limited by their physical form.
Michael Schmidt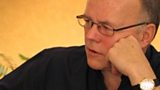 The great Australian poet Les Murray is celebrated by Michael Schmidt, who was his editor at Carcanet Press. Les Murray wrote frequently about the natural world he encountered on the farm at Bunyah where he lived. Michael reads a poem from Murray's 'Presence' sequence called 'Shellback Tick', and explores his faith in language and the poem - as a way of understanding what it means to be another creature. 
Richard Jones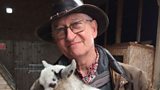 Entomologist Richard Jones had a formative childhood experience when a dung-beetle tapped on his window. Richard explains that the creatures we give names to are often the ones who interact with the human world, and this frequently means that we name the insects who annoy us the most. Our naming of insects can be rather general, for example the term 'ant' covers over 70 species in the UK. Richard has reservations about 'common' names for insects, and thinks we need not be frightened of Latin names. He also explains why he likes to go by the name 'Bugman Jones'. Richard recently published 'Beetles' (William Collins) part of the New Naturalist Series.
Will Burns & Hannah Peel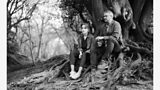 Poet Will Burns and musician Hannah Peel have collaborated on a new album 'Chalk Hill Blues' (Rivertones). For our Insect Verb they have written us a brand new piece 'A Field Guide to Moths (GB)'. Hannah explains that her music was inspired by the dream-like quality of a creature that seems to belong to the shadows, and that it includes a sense of the rhythmic passion of the image of a moth round a lightbulb. Will's poem asks us to consider the weight of responsibility of the natural world on humans, and he explains why he chose to include the line - 'the frail civility of a glass of water/and painkillers on a bedside table by the book' within his performance.
Broadcasts