Main content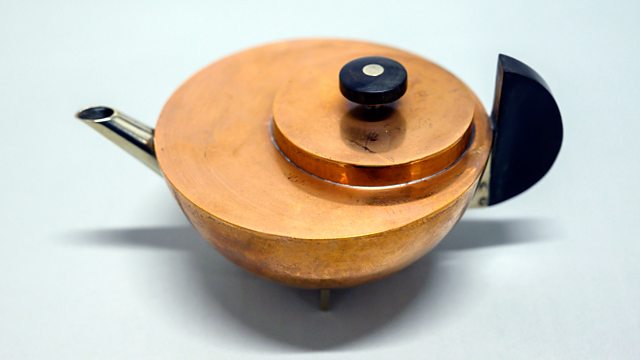 Haus Work: Women of the Bauhaus
Olivia Horsfall Turner explores the life and work of the women of the radical German art college the Bauhaus, founded by Walter Gropius in 1919.
In 1919 the architect Walter Gropius founded the experimental Bauhaus school in the centre of Germany's new democracy, Weimar. He wanted to combine traditional craft with modern functionality and create a new generation of free-thinking designers for the post-war world.
Gropius brought in some of the best artists of the day, including Wassily Kandinsky and Paul Klee, to teach the students to bring modernism to traditional crafts. He was also radical in declaring there would be equality between men and women and said it was open to anyone regardless of age or gender. Over 50% of students in the first term were female. But this egalitarian picture isn't the whole story.
Olivia Horsfall Turner explores how the male 'masters' who were running the school swiftly made it harder for women to get in, fearing it would be seen as too feminine. They also directed many women towards the weaving workshop which was seen as more appropriate feminine work than carpentry or architecture.
Despite this, many women flourished at the school and their contribution to 20th century design is now being recognised. Olivia explores the textile art of Anni Albers and Gunta Stölzl, who became the only female workshop master and revolutionised the role of textiles in design.
When the school moved to the industrial town of Dessau in 1926 it was the women who often had the most financial success. Olivia discovers how they managed to fight their way into the male domains of photography, carpentry, architecture, and metalwork, and how metalworker Marianne Brandt forged relationships with manufacturers in Dessau. Brandt's designs are now among the most valuable objects to come out of the Bauhaus.
Producer Jo Wheeler
A Just Radio Production for BBC Radio 3
Last on
Broadcasts