Main content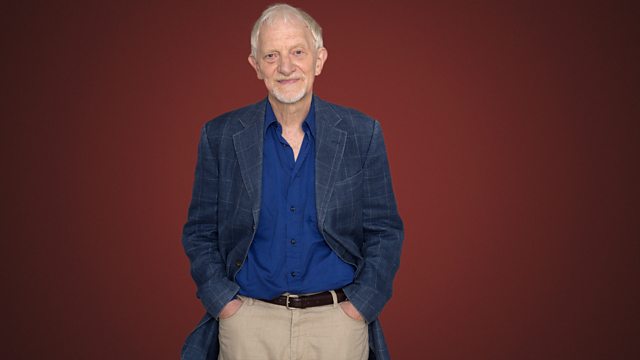 Jimmy Witherspoon
A classic blues-shouter, Jimmy Witherspoon (1921-97), began with Kansas City swing, crossed over to rhythm and blues, but truly came into his own with such jazz giants as Gerry Mulligan and Ben Webster. Geoffrey Smith salutes a blues master at once earthy and modern.
Jimmy Witherspoon
TITLE                           HARD WORKING MAN'S BLUES
Artists:                         Jimmy Witherspoon & Jay McShann's Jazz Men
Composers:                 Trad.
Album Title:                Jimmy Witherspoon ‎– Hey Mr Landlord
Label:                          Route 66 KIX 31
Performers:                 Jimmy Witherspoon (vocal); Jay McShann (piano); Cleophus Curtis (tenor sax)
TITLE                           I WANT A LITTLE GIRL
Artists:                         Jimmy Witherspoon & Jay McShann's Sextette
Composers:                 Durham
Album Title:                Jimmy Witherspoon ‎– Hey Mr Landlord
Label:                          Route 66 KIX 31
Performers:                 Jimmy Witherspoon (vocal); Jay McShann (piano);
TITLE                           SIX FOOT TWO
Artists:                         Jimmy Witherspoon & Pete Peterson Band
Composers:                 Boyd
Album Title:                Kansas City Jump
Label:                          Fontana SFJL 917
Performers:                 Jimmy Witherspoon (vocal); Emmett Berry (trumpet);  Buddy Tate (tenor); Bill Doggett (piano);  Chico Hamilton (drums)
TITLE                           AIN'T NOBODY'S BUSINESS, TAKE 4
Artists:                         Jimmy Witherspoon With Jay McShann & His Band
Composers:                 Porter Grainger/ Everett Robbins
Album Title:                Spoon Calls Hootie
Label:                          Polydor 423 241
Performers:                 Jimmy Witherspoon (vocal); Jay McShann (piano);  Frank Sleet (alto sax); Charles Thomas (tenor sax); Forrest Powell (trumpet);  Benny Booker (bass); Louis Speiginer (guitar); Pete McShann (drums)
TITLE                           AIN'T NOBODY'S BUSINESS, TAKE 2
Artists:                         Jimmy Witherspoon With Jay McShann & His Band
Composers:                 Porter Grainger/ Everett Robbins
Album Title:                Spoon Calls Hootie
Label:                          Polydor 423 241
Performers:                 Jimmy Witherspoon (vocal); Jay McShann (piano); Frank Sleet (alto sax); Charles Thomas (tenor sax); Forrest Powell (trumpet);  Benny Booker (bass); Louis Speiginer (guitar); Pete McShann (drums)
TITLE                           FROGGY BOTTOM
Artists:                         Jimmy Witherspoon & Jay McShann
Composers:                 Mary Lou Williams
Album Title:                Jimmy Witherspoon ‎– Four Classic Albums Plus
Label:                          Avid AMSC 1114
Performers:                 Jimmy Witherspoon (vocal); Jay McShann (piano); Seldon Powell (tenor); J.C. Higginbotham (trombone)
TITLE                           GOOD ROCKIN' TONIGHT
Artists:                         Jimmy Witherspoon
Composers:                 Roy Brown
Album Title:                Jimmy Witherspoon ‎– Four Classic Albums Plus
Label:                          Avid AMSC 1114
Performers:                 Jimmy Witherspoon (vocal); Roy Eldridge (trumpet); Woody Herman (clarinet); Coleman Hawkins (tenor sax); Ben Webster (tenor sax); Earl Hines (piano); Vernon Alley (bass); Mel Lewis (drums)
TITLE                           HOW LONG
Artists:                         Jimmy Witherspoon
Composers:                 Leroy Carr
Album Title:                Jimmy Witherspoon ‎– Four Classic Albums Plus
Label:                          Avid AMSC 1114
Performers:                 Jimmy Witherspoon (vocal); Gerry Mulligan (baritone sax);  Ben Webster (tenor sax); Jimmy Rowles (piano); Leroy Vinnegar (bass); Mel Lewis (drums)
TITLE                           CORINA-CORINA
Artists:                         Jimmy Witherspoon
Composers:                 Mitchell Parish/ J Mayo Williams/ Bo Chatman
Album Title:                Jimmy Witherspoon ‎– Four Classic Albums Plus
Label:                          Avid AMSC 1114
Performers:                 Jimmy Witherspoon (vocal); Gerry Mulligan (baritone sax);  Ben Webster (tenor sax); Jimmy Rowles (piano); Leroy Vinnegar (bass); Mel Lewis (drums)
TITLE                           EVERY DAY
Artists:                         Jimmy Witherspoon
Composers:                 Bo Chatman
Album Title:                Jimmy Witherspoon ‎– Four Classic Albums Plus
Label:                          Avid AMSC 1114
Performers:                 Jimmy Witherspoon (vocal); Gerry Mulligan (baritone sax);  Ben Webster (tenor sax); Jimmy Rowles (piano); Leroy Vinnegar (bass); Mel Lewis (drums)
TITLE                           TROUBLE IN MIND
Artists:                         Jimmy Witherspoon
Composers:                 Richard M. Jones
Album Title:                Jimmy Witherspoon ‎– Four Classic Albums Plus
Label:                          Avid AMSC 1114
Performers:                 Jimmy Witherspoon (vocal); Gerry Mulligan (baritone sax);  Ben Webster (tenor sax); Jimmy Rowles (piano); Leroy Vinnegar (bass); Mel Lewis (drums)
TITLE                           I'LL ALWAYS BE IN LOVE WITH YOU
Artists:                         Jimmy Witherspoon
Composers:                 B. Green / H. Ruby / S.H. Stept
Album Title:                Jimmy Witherspoon ‎– Four Classic Albums Plus
Label:                          Avid AMSC 1114
Performers:                 Jimmy Witherspoon (vocal); Buck Clayton (trumpet); Earle Warren (alto sax); Dickie Wells (trombone); Sir Charles Thompson (piano); Gene Ramey (bass); Oliver Jackson (drums)
TITLE                           GEE BABY, AIN'T I GOOD TO YOU
Artists:                         Jimmy Witherspoon
Composers:                 Andy Razaf / Don Redman
Album Title:                Jimmy Witherspoon ‎– Four Classic Albums Plus
Label:                          Avid AMSC 1114
Performers:                 Jimmy Witherspoon (vocal); Buck Clayton (trumpet);  Buddy Tate (tenor); Sir Charles Thompson (piano); Gene Ramey (bass); Oliver Jackson (drums)
TITLE                           ROLL 'EM PETE
Artists:                         Jimmy Witherspoon
Composers:                 Peter Johnson / Joe Turner
Album Title:                Jimmy Witherspoon ‎– Four Classic Albums Plus
Label:                          Avid AMSC 1114
Performers:                 Jimmy Witherspoon (vocal); Buck Clayton (trumpet); Buddy Tate (tenor); Oliver Jackson (drums)
TITLE                           GOIN' TO CHICAGO
Artists:                         Jimmy Witherspoon
Composers:                 Count Basie / James A Rushing
Album Title:                Jimmy Witherspoon & Panama Francis' Savoy
Label:                          Black and Blue  - 33 177
Performers:                 Jimmy Witherspoon (vocal); Panama Francis (drums & leader); Francis Williams (trumpet); Irv Stokes (trumpet); Bill Easley (alto sax); Bobby Smith (alto sax); George Kelly (tenor sax); Red Richards (piano); John Smith (guitar); Bill Pemberton (bass)
Podcast
Geoffrey Smith's Jazz - a weekly sequence exploring what makes great jazz great music