Main content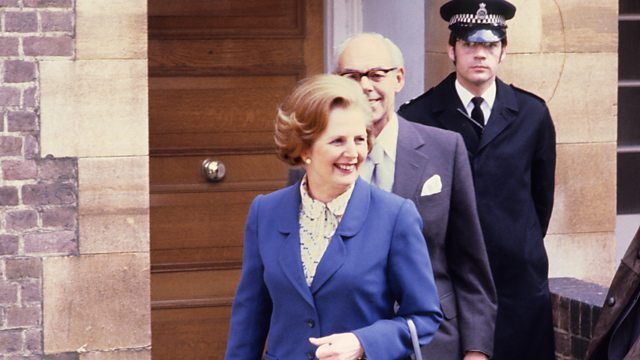 1979: Democracy's Nightmares
Documentary-maker Phil Tinline traces the political fears and hopes of a divided, uncertain Britain - 40 years ago, in the period just before Mrs Thatcher's 1979 election victory.
Britain has been in political flux for a decade. So what can we learn from the last time we were in this state? 40 years on, documentary-maker Phil Tinline traces the political fears and hopes swirling in Britain on left and right alike, in the period leading up to Mrs Thatcher's 1979 election victory.
In 1978 and early 1979, Britain was divided. There were street protests and marches; a government with no majority battled to keep its authority. Immigration was controversial; so was racist violence. By the time of the 'Winter of Discontent' strike wave, institutions were under such pressure that the status quo seemed to be breaking down. Who knew what awaited Britain just a few months ahead?
On the left, many worried about the rise of the National Front, and a broader shift towards authoritarianism, including the actions of the Metropolitan Police's Special Patrol Group. Plays, articles and pop songs anticipated an oppressive right-wing government.
On the right, meanwhile, many foresaw the ever-greater extension of state and trade union power. Novels, TV dramas and political essays and speeches pictured a coming left-wing dictatorship.
And underpinning all this was a broader fear: of social breakdown.
Yet even as the barriers that had kept post-war Britain relatively stable seemed to be collapsing, something else was stirring. Young people, galvanised by punk and political fear, began to challenge other barriers, through movements like Rock Against Racism. So did all that fear and chaos also reach beyond party politics to forge an unexpected new way of being British?
Interviewees include: Prof. Avtar Brah, Lord Donoughue, David Edgar, Prof. Steven Fielding, Lord Lawson, Mykaell Riley, Tom Robinson, Lucy Whitman
Producer: Phil Tinline
Last on