Main content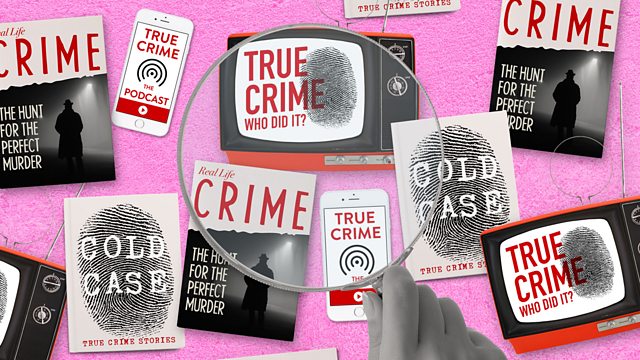 Weekend Woman's Hour: True crime, parental alienation and Borscht
Why do women make up the majority of the audiences for true crime documentaries? Parental alienation: do lawyers and judges understand the concept? Cook the Perfect... borscht.
With countless television documentaries dedicated to true crime cases, why do women make up the majority of the audiences? We hear from Julia Davis editor of Crime Monthly Magazine, Jacqui Hames former police officer and presenter of Crimewatch and criminologist Dr Gemma Flynn.
Parental alienation is the process, and the result of psychological manipulation of a child into showing unwarranted fear, disrespect and hostility towards a parent. We look at whether there is a growing understanding of this concept with Charlotte Friedman a psychologist with a background in family law and mediation and with Paula Rhone Adrien a family law barrister.
What is the best way to support a partner who is suffering from depression? The journalist and author Poorna Bell, psychiatrist Linda Gask, Nicole Krystal Crentsil a public speaker and couple Alan and Karen Phillips discuss.
It's six years since the Rana Plaza collapse in Bangladesh which killed more than a 1000 garment workers. How do we raise awareness of where and how our clothes are made and how do we all learn how to consume less? Fashion industry insiders Alice Wilby and Bernice Pan explain.
The author Jennifer Eberhardt, Professor of Psychology at Stanford University talks about her years of research into unconscious racial bias.
When Josie Rourke became the artistic director of the Donmar Warehouse she was one of the first female theatre directors to be appointed to that role in a major London theatre. Eight years on she tells us why she has picked the musical Sweet Charity as her swan song and how theatre has changed in the last 10 years.
And the food writer Alissa Timoshkina joins us to Cook the Perfect... borsch.
Presented by Jenni Murray
Produced by Rabeka Nurmahomed
Edited by Jane Thurlow