Main content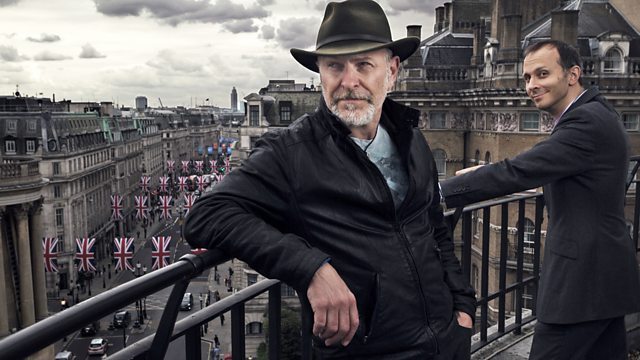 Karl Marx
This week the new series on the grand competing theories of macro economics continues with a look at Karl Marx.
Radio 4's premier comedy-economics hybrid is five series old and the time is right to take a step back, and perhaps two steps up, and tackle the big, competing theories of Macro Economics. These are little short of religions to their proponents, and the figures who devised them dominate the intellectual landscape in a way that mere politicians can only dream of. These are the Big Beards, the Glinting Eyes, the Bristling Moustaches and Eyebrows of "Worldly Philosophy" and their insights, calculations and hallucinations remain as contentious today as they were when first inked into place.
In this series Simon Evans, with the help of Undercover Economist, Tim Harford will advance through the modern industrial era using three great beacons as their guide - Adam Smith, Karl Marx and John Maynard Keynes - and reflect on how they continue to shape our world today.
In episode 2, from Adam Smith last week, we leap forward a hundred years to Karl Marx. A towering figure in world, let alone economic, history, and endlessly fascinating as much as for his personal foibles as for his vast influence on the course of twentieth century history. Few figures are more divisive. Yet is he fully or even remotely understood by one tenth of those who have strong views on him? Are his central ideas now discredited by history, or are we still waiting for his philosophy to stop merely describing the world, as for many it still does, and instead, as he famously declared, to start changing it? Is Marxism genuinely gaining ground even as his economic predictions gather dust? And what exactly is Dialectical Materialism? All this plus jokes in 28 minutes.
Producer: Richard Morris
Presenters: Simon Evans and Tim Harford
Writers: Simon Evans, Tim Harford, Dan Evans and Robert Ledger