Main content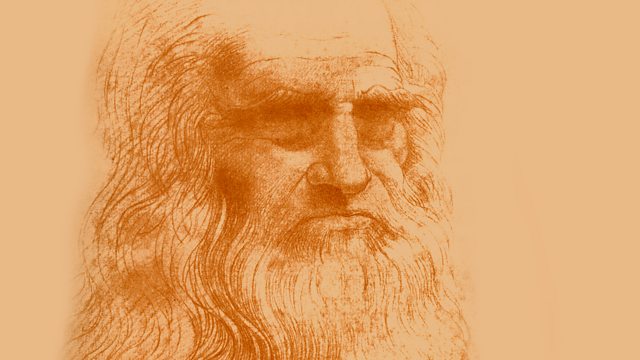 Leonardo at War
Historian and curator of the Tank Museum in Dorset, David Willey, along with Sarah Vowles from the British Museum, examine Da Vinci's contribution to today's fighting forces.
Military historian David Willey examines Leonardo Da Vinci's ambition to realise a career as a military engineer in the court of the Duke of Milan.
Curator of the Tank Museum in Dorset, David examines how Leonardo attempted to address the age-old needs of a soldier for protection, mobility and fire-power through an early design of a tank-like machine - housed at the British Library where Renaissance prints and drawings curator Sarah Vowles takes up the story. Sarah shows the small but detailed drawing which has led art historians and engineers to conclude it is one of the first designs for an armoured vehicle.
At the Tank Museum, there is a chance to experience the inside of today's fighting machine, while at the National Science and Technology Museum in Milan there is a spectacular exhibition of attempts to build models of Leonardo's military designs.
Producer: Sara Parker
Executive Producer: Samir Shah
A Juniper Connect production for BBC Radio 4