Main content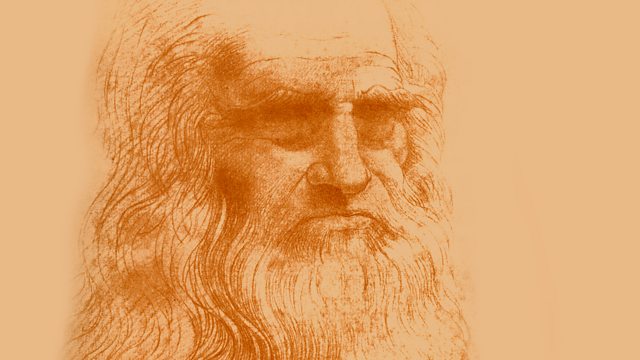 Leonardo's Robots
Robotics engineer Mark Rosheim on how he pieced together Da Vinci's drawings to build working models. And the Bristol Robotics Laboratory inspired by Leonardo's ideas.
Robots may be 21st Century, but the concept of a "mechanised human" has been around since Leonardo Da Vinci's time when he designed futurist automatons for entertainment and to impress at court.
In the 1990s, mechanical engineer and roboticist Mark Rosheim was amongst the first to build working models of Leonardo's designs - such as a self-driving cart which he documented in his book Leonardo's Lost Robots.
Since then, there have been many attempts to realise Leonardo's designs, including a life size lion rebuilt by Mario Teddei, technical director at the World of Leonardo Museum, Milan. The lion was used as an act of diplomacy between the Florentines and France when it opened up its chest to present a bouquet of lilies to the King.
To create authentic movement through a mechanism of cogs and pulleys, Leonardo was inspired by nature and, in particular, his anatomical studies where he would analyse animal and human movement with an engineer's eye. This approach has inspired present day work on 21st Century robots at research centres such as the Bristol Robotics Centre at the University of West England.
Other contributors include Oxford University's Matthew Landrus and Ben Russell of the Science Museum who curated an exhibition on Robots in 2017.
Producer: Sara Parker
Executive Producer: Samir Shah
A Juniper Connect production for BBC Radio 4