Main content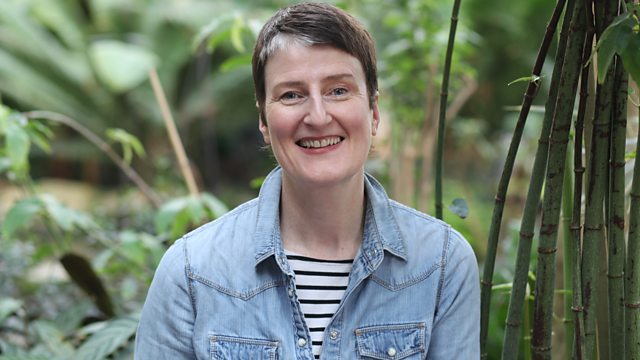 Essex
The horticultural panel answer questions in Essex.
Kathy Clugston visits Essex for her GQT debut. Joining her to answer questions from local gardeners are Christine Walkden, Matthew Wilson and Matt Biggs.
This week, the panellists answer questions on a non-flowering rhododendron, tackling rampant ivy, and perennial flowers for the dry conditions of Essex.
They also discuss plants for creating a tranquil garden and the best time to prune a Firehorn, and work out whether a questioner's Staghorn sumac is alive or dead.
Away form the questions, Matt Biggs heads to Shutheath Wood to talk to Mark Iley of the Essex Wildlife Trust about the threat to our bluebells and what we can do to ensure their survival.
Produced by Hannah Newton
Assistant Producer: Laurence Bassett
A Somethin' Else production for BBC Radio 4
Fact Sheet
Q – I have a rhododendron which is in a pot and I have been feeding and watering it, but it will not flower. Do you have any ideas why?
Matt – You need to get some ericaceous compost and water it with rainwater as that will keep it in good health. It needs to be kept moist and away from scorching sunshine and chilling winds. Make sure it is watered well from July-October.
Christine – Make sure the pot is big enough.
Q – How do you get rid of ivy creeping in from next door's garden other than moving?
Matt – Clear a space along the hedge of a fence and then go along with a sharp spade and cut it off. Then dig a trench so you can create a space for the roots to desiccate or put a barrier in there.
Q – We have a large Pyracantha (firehorn) trailing up the front of our house. When is the best time to prune it and how hard can it be pruned back?
Christine – I prune immediately after flowering. Take off all the shoots that are coming forward from those flowering spurs and just prune them off.
Q – Can you recommend perennial flowers for dry conditions that are low maintenance?
Matthew – I would avoid things that spread. I would go for the Mediterranean plants such as the Silver-leaved plants like Artemisia. Also try Eryngium ('Sea Holly') avoiding Eryngium planum 'Flat Sea Holly' and go for Eryngium 'Big Blue' or alpinum. You could use Californian poppies (Eschscholzia californica) to create colonies or Guara lindheimeri 'Whirling butterflies'.
Q – Our beautiful local gardens were originally donated with the aim of giving tranquillity to the local community. If we were going to plant some new things to give tranquillity in this modern world what would you recommend?
Christine – Plant things with fragrance such as the Osmanthus 'Devilwood', the Daphnes, and Edgeworthia ('Paperbush') with their rich spicy smell.
Q – About 2 ½ years ago I was given a Greengage twig – it is 6 foot (1.8m)high. What is the best way to prune it?
Matt – It would be better to get one of the varieties from a fruit specialist and it will  need a sheltered spot. It will need a little bit of pruning to tidy during the summer months but other than that it doesn't need much maintenance at all.
Christine – You need to water when the fruit is swelling.