Main content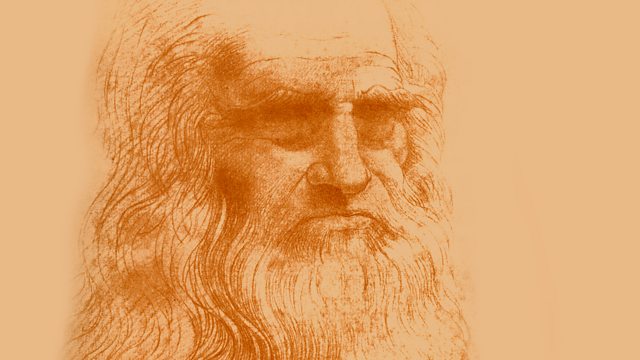 Flight of Imagination
Ralph Steadman - cartoonist, artist and one-time aeronautical engineer - meets Martin Clayton of the Royal Collection to share their interest in Da Vinci and his flying machines.
Cartoonist Ralph Steadman started his working life as an apprentice with the aeronautical firm De Havilland. He had been fascinated by flight and Leonardo since a small boy and, even when his career took a different turn, he pursued his interest through an illustrated book.
I-Leonardo tells of the Renaissance polymath's life and, in particular, his many attempts to design a flying machine. A fan of Steadman and his book, head of prints and drawings for the Royal Collection Martin Clayton took time out from curating exhibitions of Leonardo's work to visit the cartoonist at his Kent home.
Despite a keen understanding from observing birds and other flying creatures, Leonardo never achieved his dream to fly - although he inspired many of the pioneers of flight and those who fly today. Philip Whiteman, editor of Pilot Magazine, talks about the joy of flying and introduces us to some early planes and aeronautical sports which have remarkable similarities to Leonardo's designs, even though the technology and aeronautical engineering wasn't available to get them off the ground.
Producer: Sara Parker
Executive Producer: Samir Shah
A Juniper Connect production for BBC Radio 4