Main content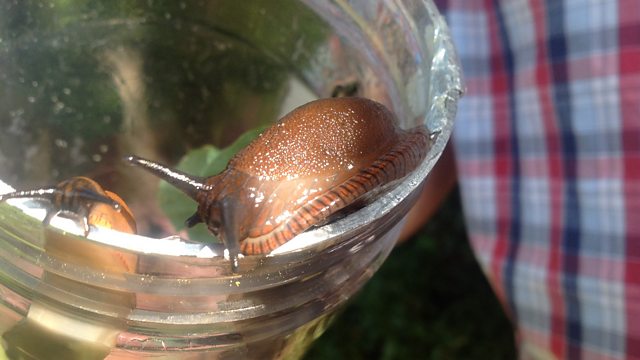 Slug love, Care home evictions, Sew your own clothes
Why people living in care homes aren't protected from unfair evictions like other tenants?
Over the years, gardeners came to rely on blue coloured pellets to keep slugs off the new growth of flowers and vegetables that they love so much. Now that has to change as metaldehyde, the chemical they contain, is banned because it harms wildlife and pollutes waterways. What can a gardener do instead? We'll talk alternatives with Tim Clapp, B&Q's head of horticulture, who took metaldehyde off the shelves before the ban.
In an interview for Vogue magazine, the model Twiggy said there was no such a thing as fast fashion when she was young. She'd go to buy fabric and make her own. Now, with the emphasis on sustainable clothing and making the right environmental choices, many people are considering making their own clothes again. Can anybody do it? What should you begin with? Or should some of us stick to the high street for our wardrobes?
2000 people were evicted from care homes last year with only 28 days notice - some of them after their relatives made a complaint about their care. As the government's said it plans to ban no fault evictions in England. Why don't care home residents have the same rights?